VIDEO MULTIWALL POLYCARBONATE ROOFING GUIDE
This is the basic information on the installation of TwinLite® – multiwall polycarbonate roofing sheet. Please read and follow the installation's instruction carefully before starting. For more detail information, please refer to Twinlite® manual installation book.
Always install TwinLite® sheets with Ultra Violet (UV)
protected surface facing the sun. Ensure that the labeled
side of the sheet is identified before installation.
Please ensure to remove the masking film from TwinLite®
sheets after installation to prevent the masking film sticking
to the sheet due to the heat exposure from sunlight.
CAUTION: misplacing the UV side will void the warranty of the sheet.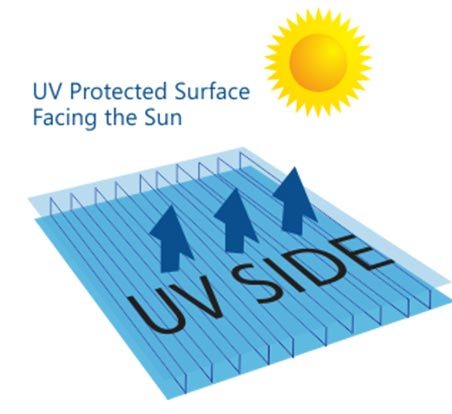 TwinLite® sheets are installed with rust proof fasteners and weather seals for each bar structures. Holes should be drilled at the range of 2 mm from the diameter of fasteners as this allows for thermal expansion during noontime and contraction at night. The number of fasteners used should be in accordance with the specification of the profile being used.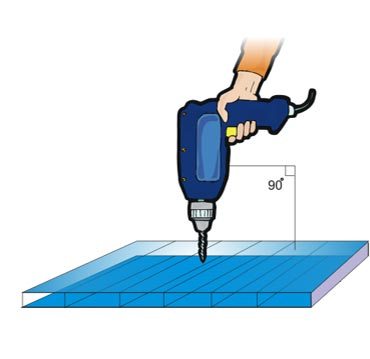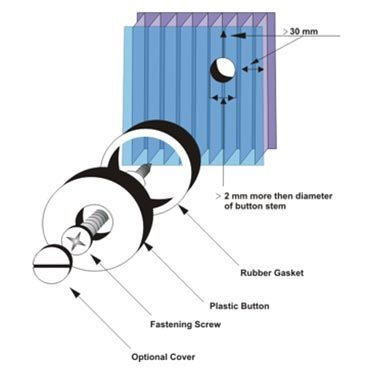 Using H Polycarbonate Profile
You can use H profile made of polycarbonate sheet or aluminium.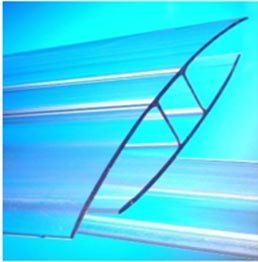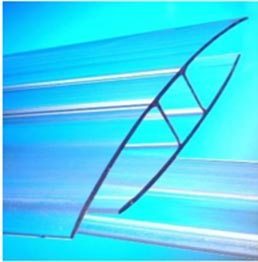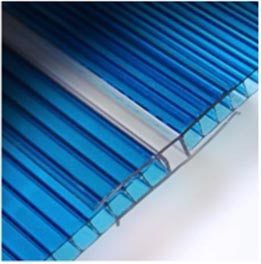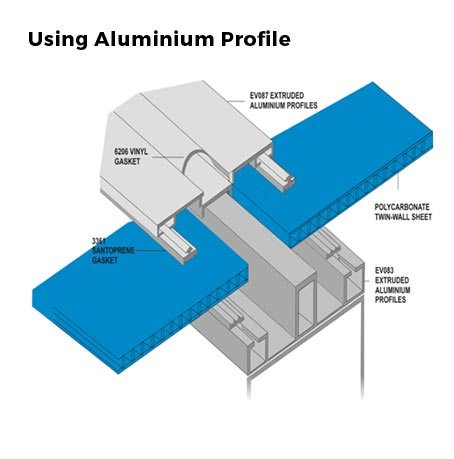 Neoprene, TPE, or EPDM rubbers with an approximate shore hardness of A65 are recommended for their compatibility.
NEVER USE PVC gaskets. PVC is incompatible with polycarbonate, and will harm the panel. Damage caused by this will nullify the warranty.
Prior to using sealant, please ensure their chemical compatibility with polycarbonate.
08 POSITIONING THE SHEETS
Prior to using sealant, please ensure their chemical compatibility with polycarbonate.TwinLite® sheets should be installed with the rib in the direction of the slope (flat), vertical (partition), or following the direction of the arched rafters (dome). This position reduces accumulation of dirt inside the sheet and ease gravity drainage of condensation moisture.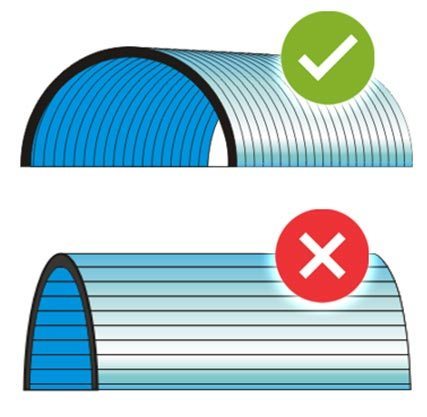 For the sheets installed in the clamped, horizontal position, (Roofs, overhead skylight), a minimum slope of 5 percent is recommended. Steeper slope offer better rainwater drainage and self cleaning, and lessen the risk of water and dirt filtration through the connectors and fastening screw. They also help to diminish the visual effect of sheet deflection due to the loads.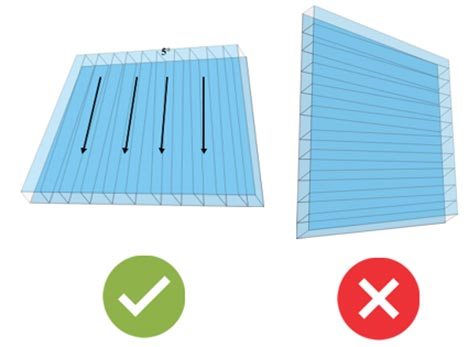 The following is the recommended the sheet's radius of arched storage and installation.

Should cleaning be required, simply wet the sheet with water, use a mild household detergent, a soft clean cloth or soft sponges, then hose off. Only use regular non-alkaline soaps.
CAUTION: Please avoid the usage of thinner,gasoline or strong acids.
ANY FURTHER QUESTIONS?
For further information on our products, please simply fill in the form below and our representative will respond to you as soon as possible.