A Premium Aluminum Composite Panel for Premium Buildings
Alcotuff is a heavy duty Aluminum Composite Panel with excellent properties, combining fire safety with great aesthetics.
This remarkable product offering a wide range of architectural solutions for you to create a new image for your corporate office, public buildings, gas stations, hotels, car showrooms, banks, and many others.
Alcotuff is composed of a Fire Resistant core sandwiched between two architectural aluminum sheets, front side which is coated with X-TRA Durable PVDF (Polyvinylidenefluoride) and/or FEVE (Fluoroethylene Vinyl Ether), back side with Polyester.
Using DUPONT adhesives with a co-extrusion process, one of the very few in the world due to high tech / capital machinery costs, Alcotuff has superior panel adhesion over the more common adhesive film lamination process.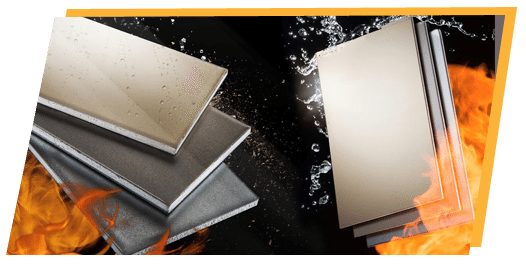 With its simple and quick installation including wide selection of colors and sizes, it can also quickly turn old tired buildings into a brand new exciting look!
OUR
ADVANTAGES
Fire Resistant
Alcotuff core contains fire retarding composite material of the highest degree developed with proprietary technology. It conforms to the fire safety requirements according to USA ASTM E-119, British Standards BS 476 and Germany DIN 4102 standards.
Fade Resistant
Using the best coating material of PVDF or FEVE with specified resin level controlled, and a quality multiple dip roller coating and baking process, Alcotuff ensures color uniformity and has the ability to retard color fading for a long period in outdoor conditions.
Easy Cleaning
With special request, we can produce Alcotuff with easy cleaning characteristic by applying special lacquering coating which leads to an easy-to-clean characteristic of the surface. There exists some nano named easy cleaning products which do not actually last more than a year. Alcotuff's Easy Cleaning type is durable and will last for years.
Stain Resistant
Installed and sealed with our SealTuff sealant developed with Kaneka Japan inputs and material, it will prevent the common problems of black strips staining from poor quality sealants or silicone for a long period.
Alcotuff®
APPLICATION
External cladding
Facade
Corporate identity
Roof covering, underpass
Curtain wall and perforated panels
Container construction
Light weight feature of Alcotuff saves your structure cost!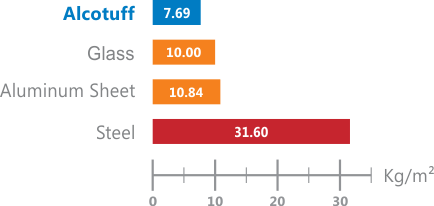 *Weights are based on 4mm thickness.
OTHER FEATURES
Superior flatness
Compared with thick solid aluminum sheets, each of Alcotuff aluminum skin is only 0.5mm thick, laminated through our co-extrusion process hence eliminating flatness distortion
Excellent rigidity and impact strength
Easy workability and ultimate design flexibility
Easy to cut, bent, grooved or curved, and can be installed quickly
Excellent Insulation and Vibration damping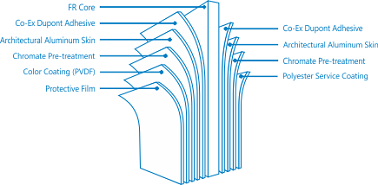 Materials
Surface Coating Thickness
Front

Side

Architectural aluminum series 0.5mm – coated with PVDF or FEVE
minimum 25 microns
Core
Fire Retarding Minerals & PE composite
Backside
Architectural aluminum series 0.5mm – coated with Polyester
7 microns, all washed and chromated.
STANDARD DIMENSION
Panel T
(mm)
Alu Skin T
(mm)
W
(mm)
L
(mm)
Weight
(kg/m2)
4
0.5
1220
4880
7.69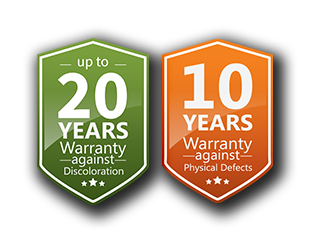 WARRANTY
Alcotuff comes with up to 20 years warranty against discoloration and 10 years warranty against physical defects.
Written warranty certificates will be issued for every necessary projects based on the specifications of panels and color coatings used plus the environmental conditions.
Certain colors due to raw material composition would have longer or shorter warrant life span.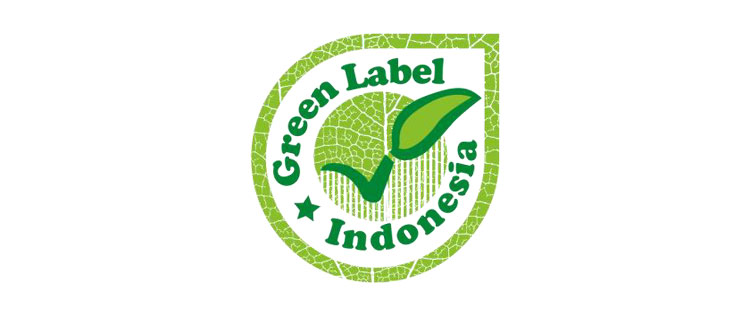 GREEN LABEL INDONESIA
In alignment with Impack's sustainability commitment to bring sustainable building product solutions to its customer, Impack's Aluminium Composite Panel (ACP) product under the brand Alcotuff, has been awarded Green Label Certificate.
The assessment was thoroughly conducted by the Green Product Council Indonesia to make sure that the product complies to environmentally friendly requirements.
ALCOTUFF
A PREMIUM ALUMINIUM COMPOSITE PANEL FOR PREMIUM BUILDINGS
Get complete information about the specifications and features of Alcotuff.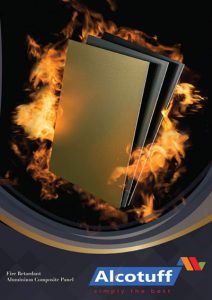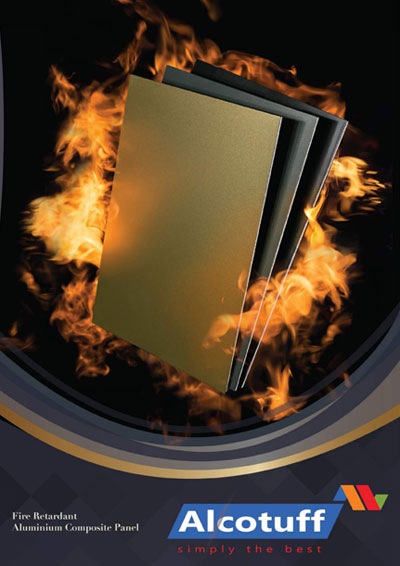 SEND INQUIRY
For further information on our products, please simply fill in the form below and our representative will respond to you as soon as possible.