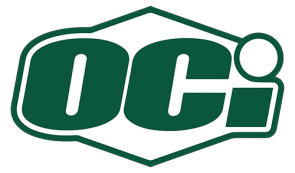 OCI Silicone Sealant
The Bond That Is Built To Last
Exported to 16 countries throughout Asia Pacific
OCI Silicone Sealant is a high performance sealant for general use with strong adhesion with the following advantages:
Can be used directly, does not contain solvents
Does not swell when applied
The drying is neutral and moderate in modulus, and the shrinkage is minimal during the drying period
Can stick to all materials without the use of primers or additional coatings and will not damage metal.
Discover our various Silicone Sealant
Acryfil 788 Acrylic Sealant is a one part, paintable, high performance plastic-elastic sealant based on an acrylic resin dispersion. Ideal for sealing cracks in concrete, plasters, bricks, wood and other indoor sealing applications. It is odourless and does not corrode metals.
ADVANTAGES
OCI SILICONE SEALANT
Waterproof
Excellent Adhesion
Outstanding Flexibility
Superior Weather Resistance
APPLICATION
OCI SILICONE SEALANT
Glass & window construction
Double glazing
Door Frames
Gutters
Roofing
Vent
Aquarium
Households applications
Air-conditioning
Shower screens
Sanitary ceramics
Bedding of marine hardware
SPECIFICATION
OCI Products
Type
Colours
Packaging
E-104
Acetic Sealant
Clear, Black, White, Grey
300 gr/cartridge
Orgasil 103
Acetic Sealant
Clear, Black, White, Grey, Bronze
300 gr/cartridge
N-192
Neutral Sealant
Clear, Black, White, Bronze
300 ml/cartridge
600 ml/sausage
N-193
Neutral Sealant
Clear, Black, White
300 gr/cartridge
Acryfil 788
Acrylic Sealant
White
450 gr/cartridge
12 months from date of manufacture
For further information on our products, please simply fill in the form below and our representative will respond to you as soon as possible.