Inspiring innovation and discovery.
EZ-Lock is one of the most advanced innovations from PT Impack Pratama Industri Tbk. The twinwall structure provides superior strength and the EZ-Lock profile provides leak-proof property combined with its aesthetic looks.
EZ-Lock is exclusively engineered with Europe's most advanced technology and manufactured only with selected materials to always ensure the premium quality of our products.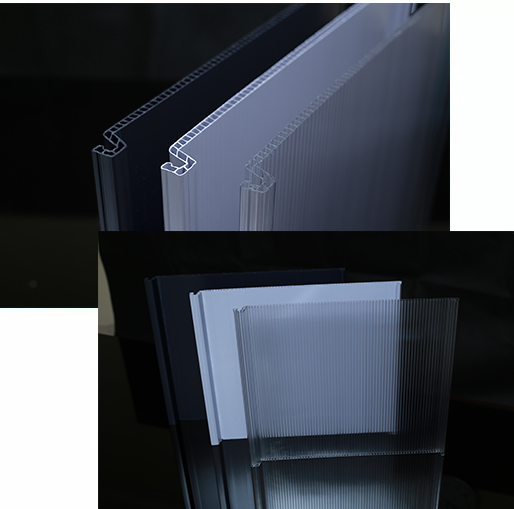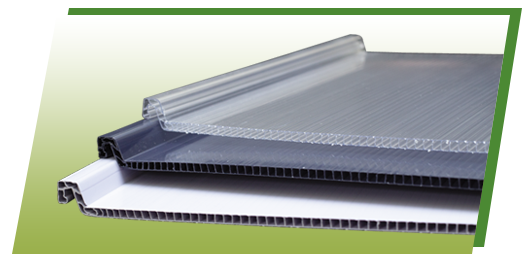 Easy Locking System
Installing EZ-lock is very easy. The locking system on each side of the sheet allows the installation to be easier and enable the sheet to be free from bore holes, thus preventing the water leakage.
Do it yourself
Easy installation and high design flexibility make EZ-Lock the perfect roofing and glazing products for your needs. A complete package of accessories and installation guideline are included in the packaging to save your installation time.
UV Protection
EZ-Lock is equipped with co-extruded UV layer on its surface, which blocks 98% of harmful UV radiation. Hence it will protect your loved ones underneath EZ-Lock from the UV rays.
The co-extruded UV on EZ-Lock surface also enhances its durability outdoor, preventing the sheet from getting brittle for a long period of time.
EZ-Lock
ADVANTAGES
100% Leak-Proof
Light weight and impact resistance
Very fast and easy to install
High UV Protection
10 years warranty
250 times stronger than glass
Low maintenance cost
EZ-Lock
APPLICATIONS
Canopy, Patio, Awning
Terrace
Parking area
Garage
Walkway
Partition
ACCESSORIES
To perfectly complete your installation, we recommended to use EZ-Lock accessories.
Aluminium Flashing
Base Cover & Upper Cover
Aluminium Middle Bracket
Metal Screw
SPECIFICATION PRODUCT
| Property | Value | Unit | Test Method |
| --- | --- | --- | --- |
| Specific Gravity | 1.2 | g/cm3 | ASTM-D792 |
| Tensile Modulus of Elasticity | 2300 | MPa | ASTM-D638 |
| Tensile Stress at Break | 65 | MPa | ASTM-D638 |
| Thermal Conductivity | 0.2 | W/(m.oC) | ISO 8302 |
| Coefficient of Linear Thermal Expansion | 0.065 | mm/(m.oC) | ISO 11359-1,-2 |
| Operating Temperatur | -20 to 120 | oC | – |
| Thickness (mm) | Width (mm) | Effective Width (mm) | Height (mm) | Length (m) | Colors |
| --- | --- | --- | --- | --- | --- |
| 6 mm | 350 mm | 335 mm | 21 mm | 4, 5, 6, 7 m | Clear, White, Grey |
WARRANTY
EZ-Lock is warrantied for 10 years for its rigidity and its ability against water penetration. Please refer to EZ-Lock warranty certificate for further details.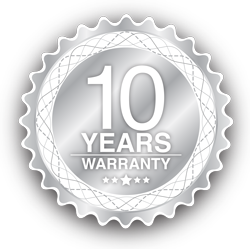 TESTIMONIALS
Here's what some of our customers say about EZ-Lock.
EZ-LOCK
INSPIRING INNOVATION AND DISCOVERY
Get complete information about the specifications and features of EZ-Lock.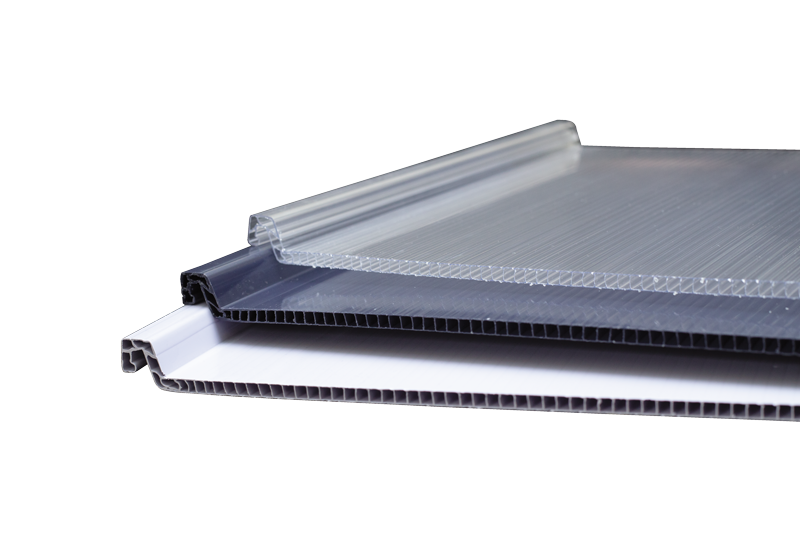 SEND INQUIRY
For further information on our products, please simply fill in the form below and our representative will respond to you as soon as possible.