Message from Our Sustainability Director
Dear respected stakeholders,
Our sustainability principle "Doing Well by Doing Good" is our prime driver in conducting sustainability practice.
Today, we have taken significant steps in several areas, including sustainable product innovation, continuous transition towards renewable energy, energy efficiency, social impact distribution through inclusive business, environmental partnerships, and circularity principle.
We also recognized the importance of all stakeholders' participation in supporting our ambitious goal in sustainability. We express our heartfelt gratitude to the stakeholders who have supported our journey until now and invite all stakeholders to work together to build a better future.
We hope that Impack will always continue to bring value to all stakeholders, the community, and the environment, in line with our motto "Impack is Impacting Life".
Sugiarto Romeli
Director of Sustainability and New Product Development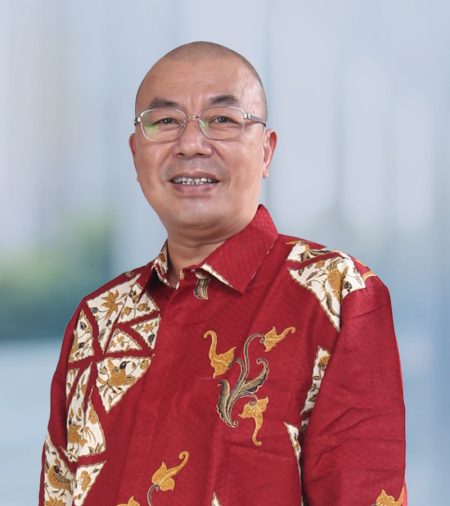 Sustainability Targets and Achievements
We have set measurable sustainability targets to guide us in monitoring and evaluating our sustainability achievements.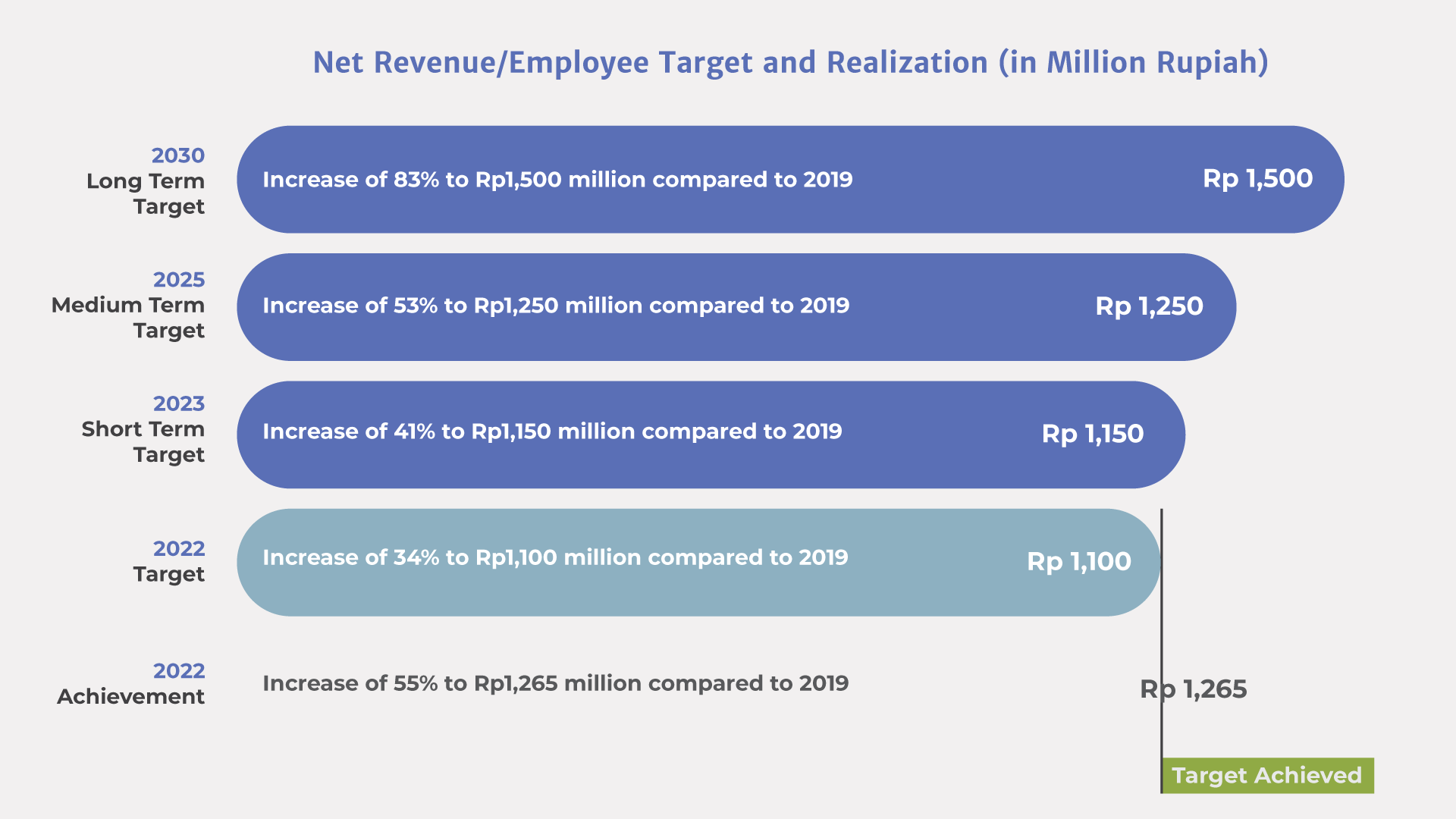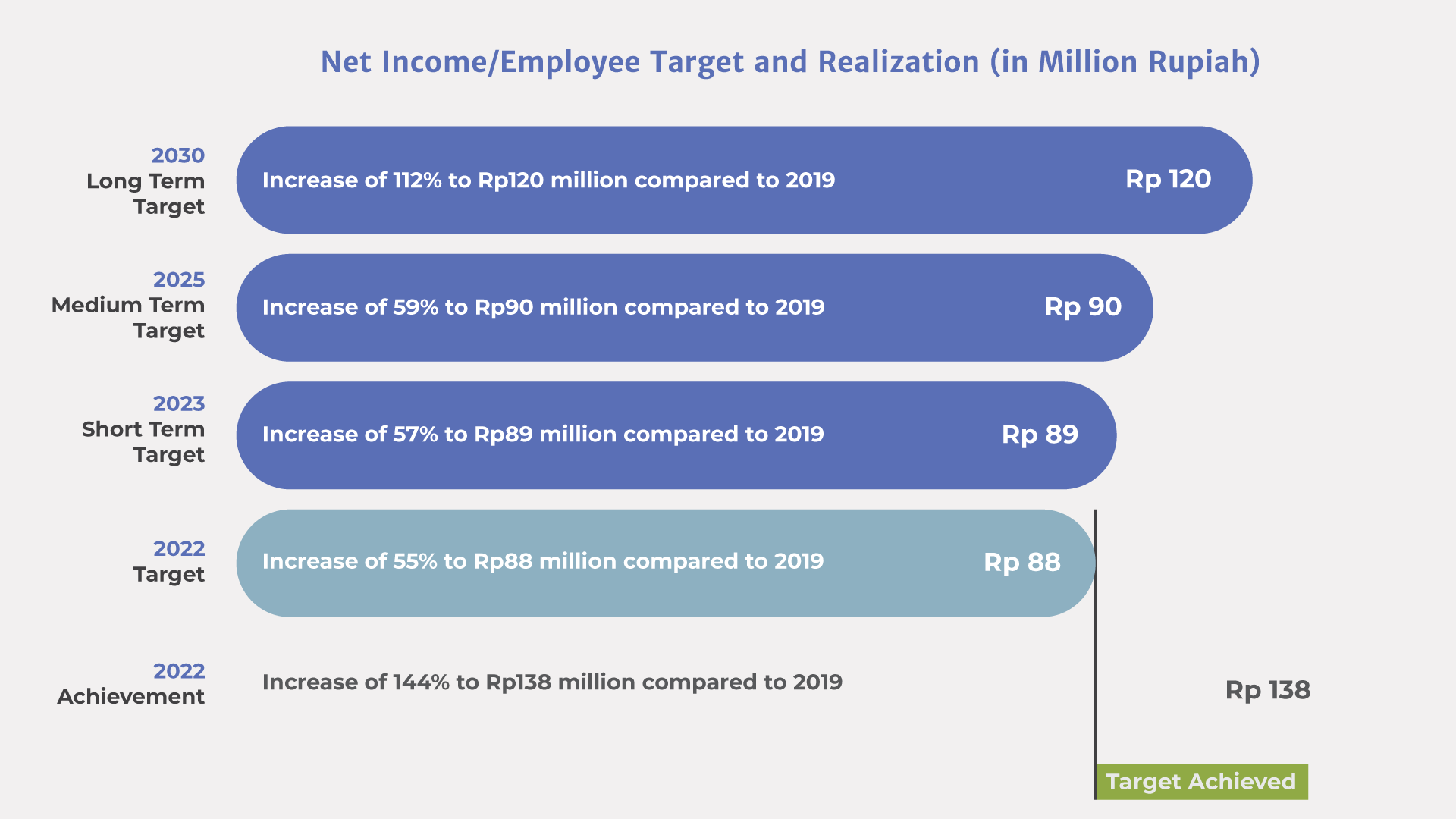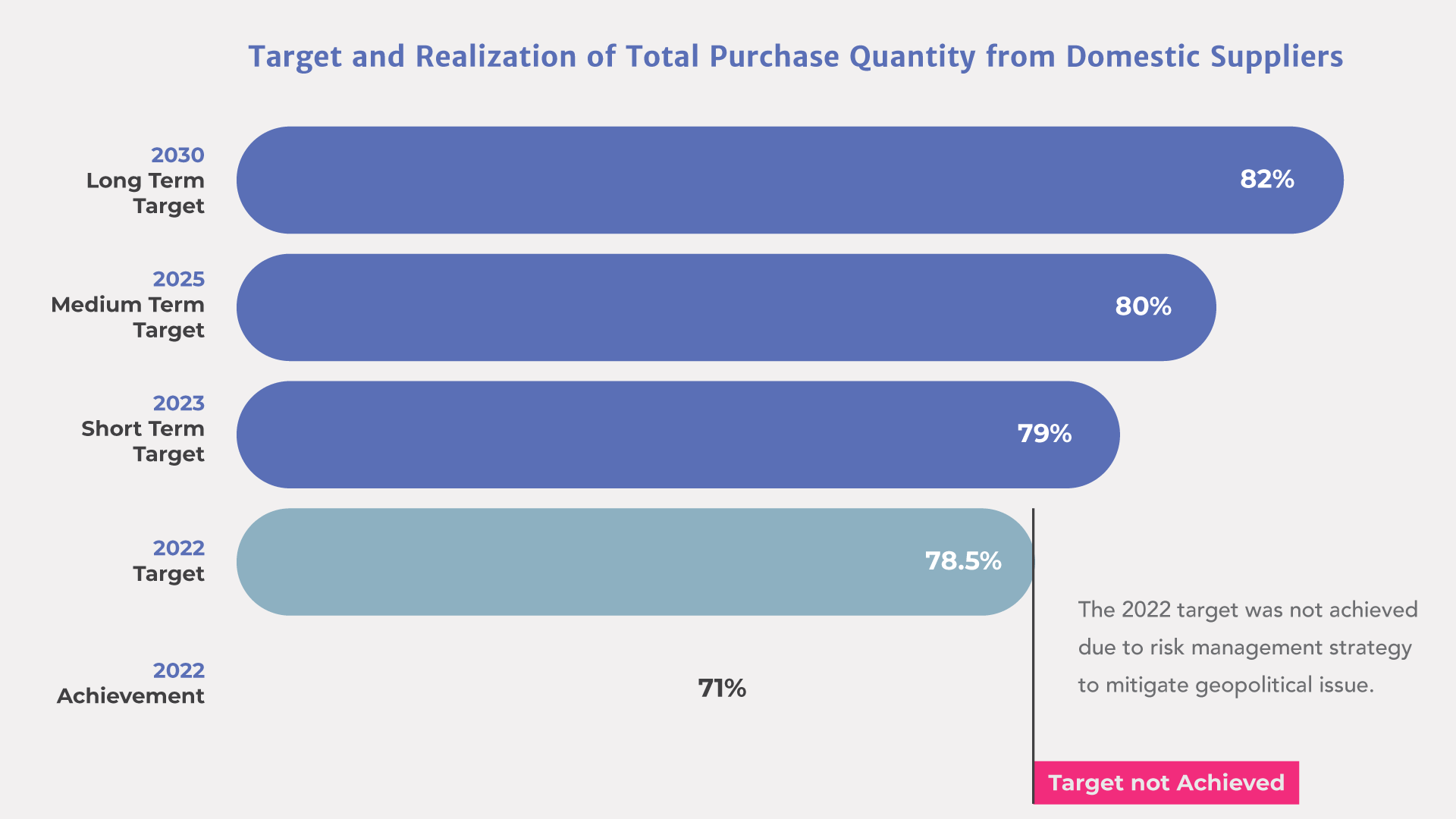 A. Internal Community: Employees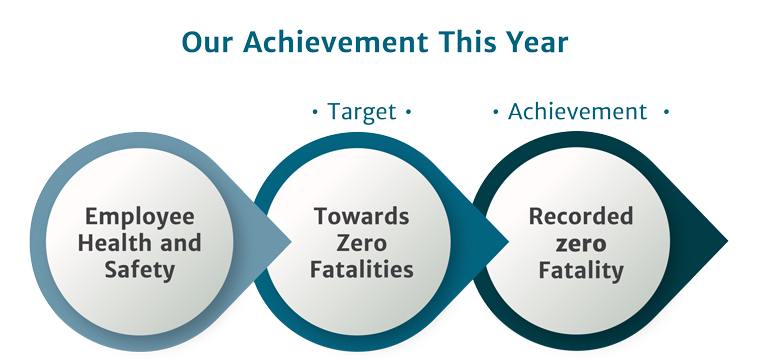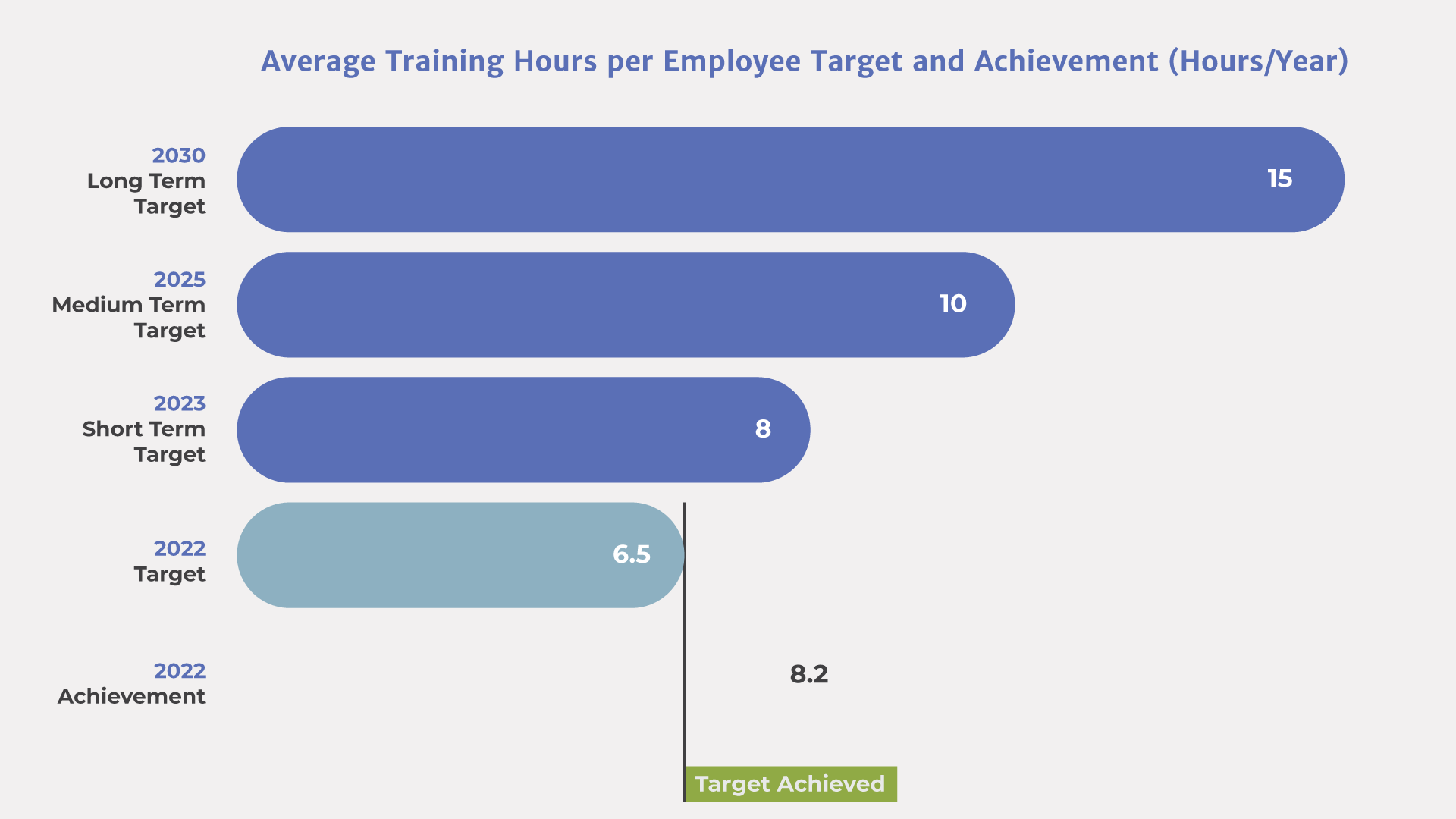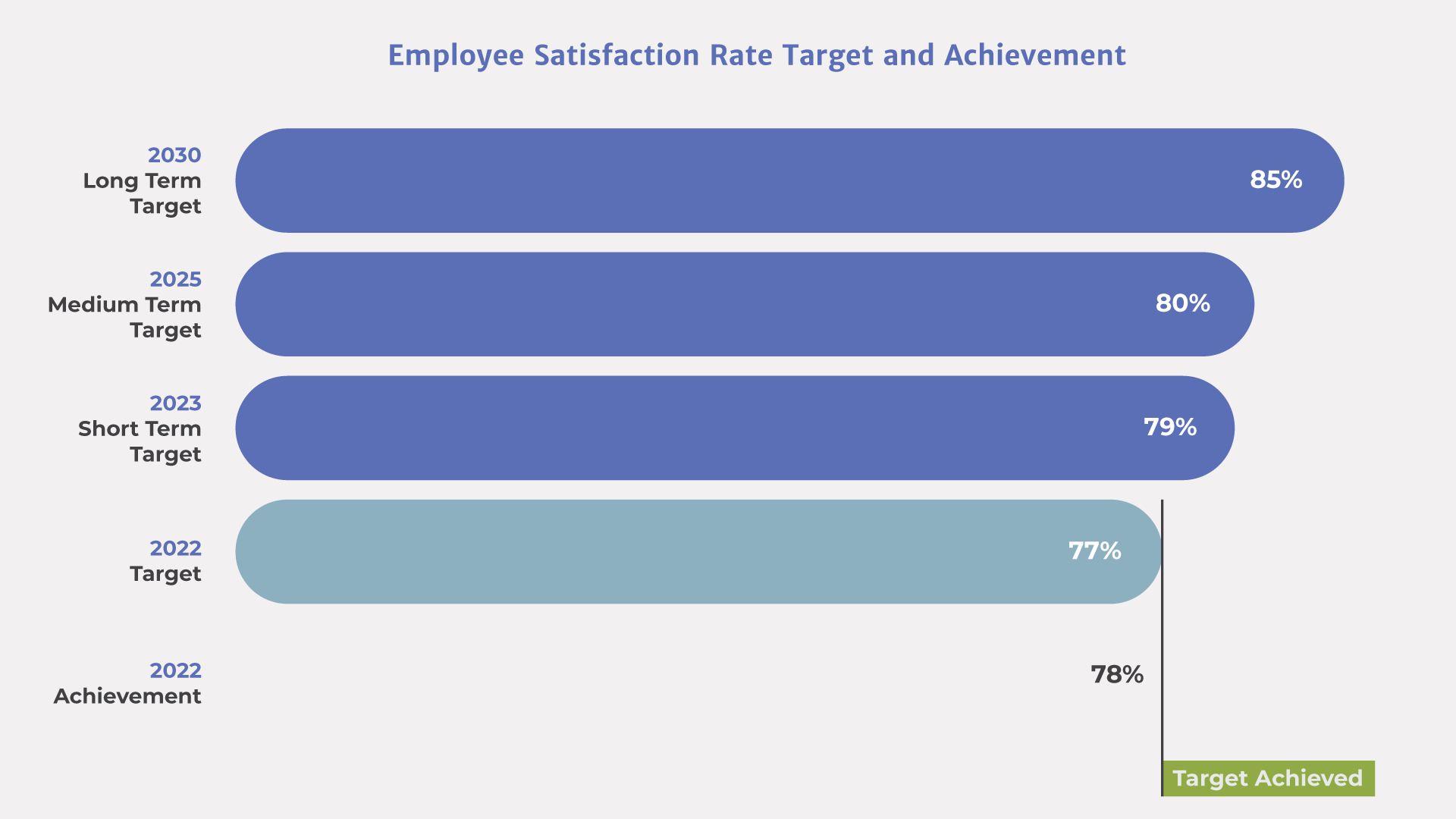 B. External Community: Communities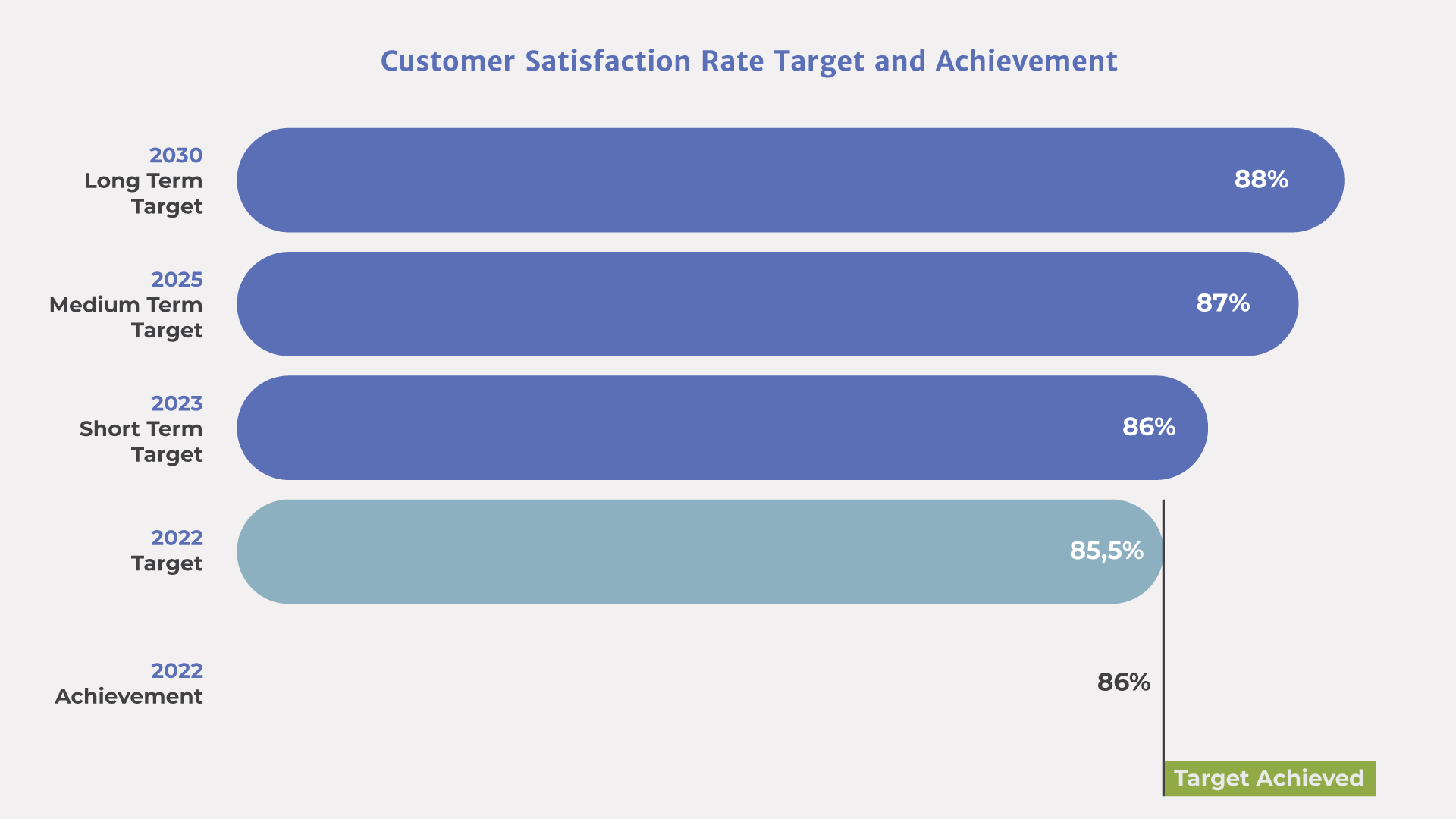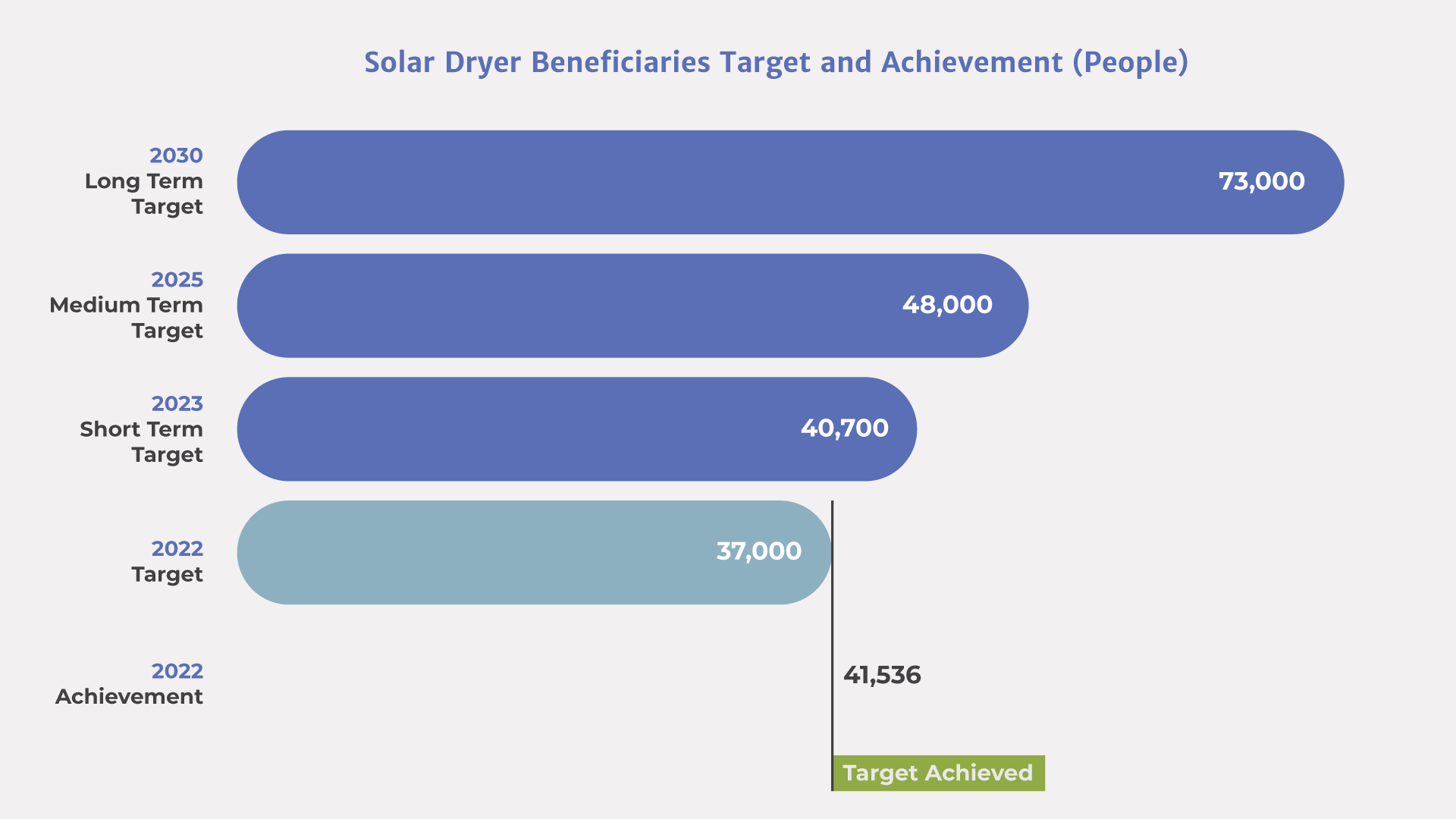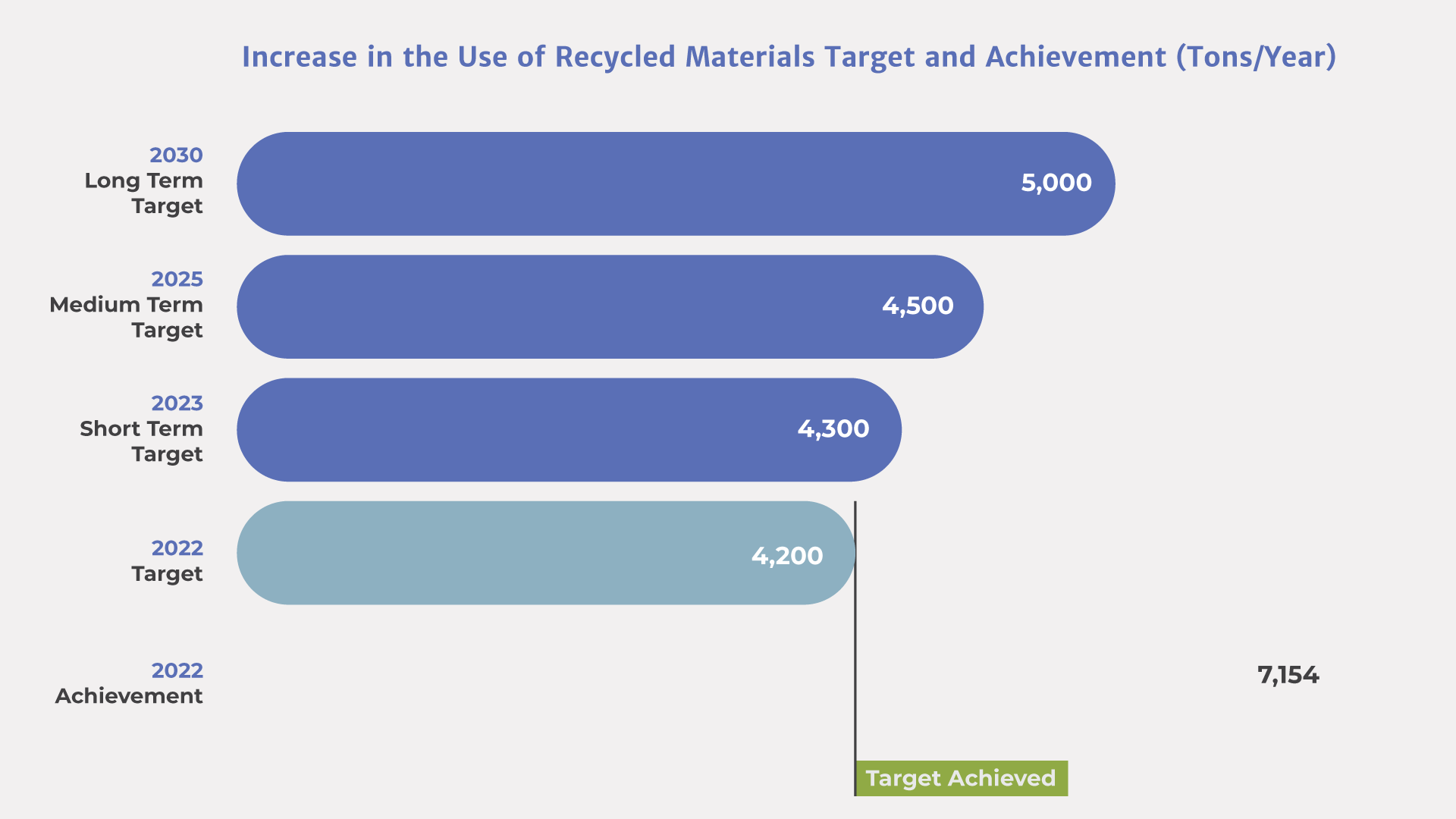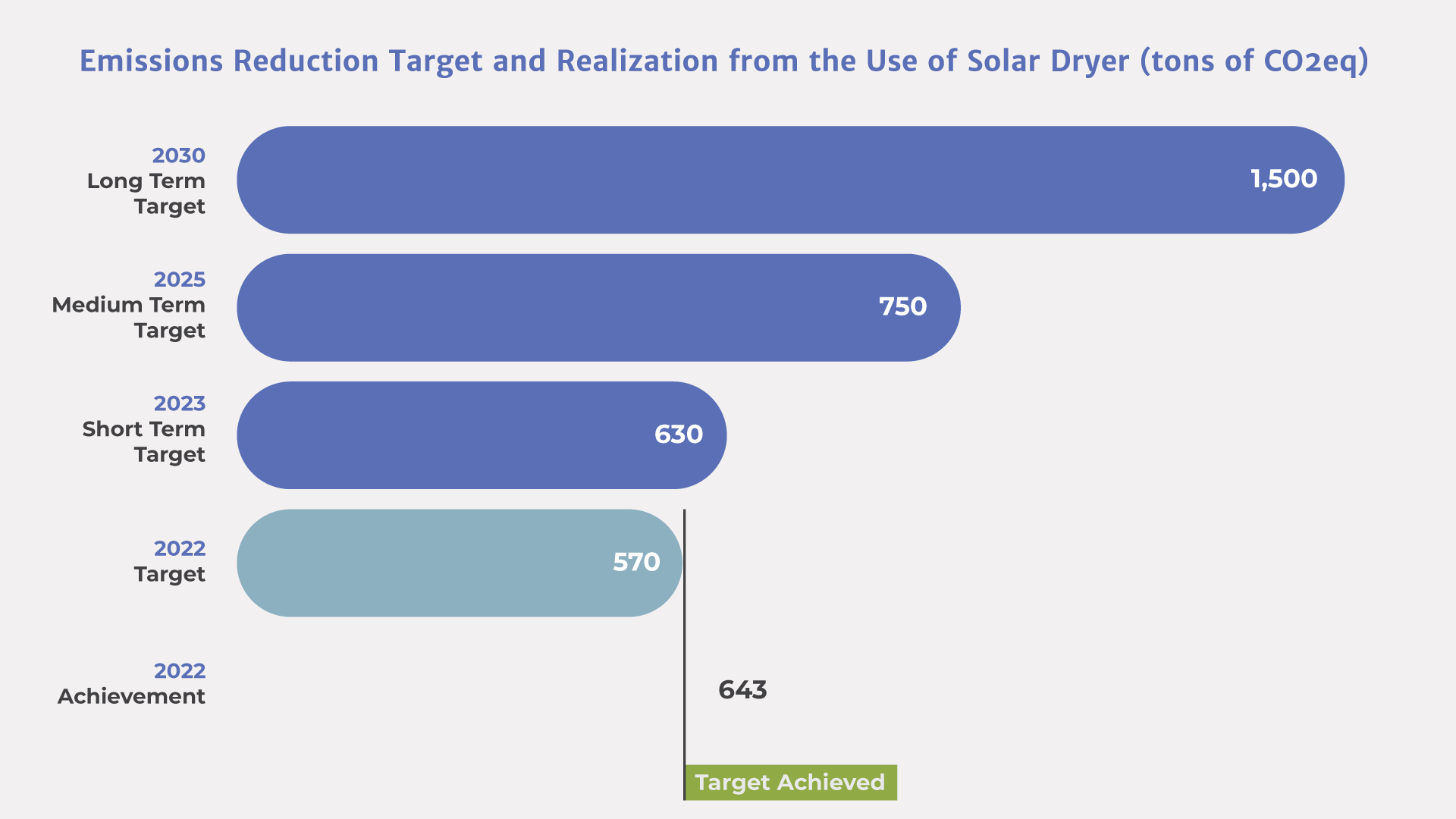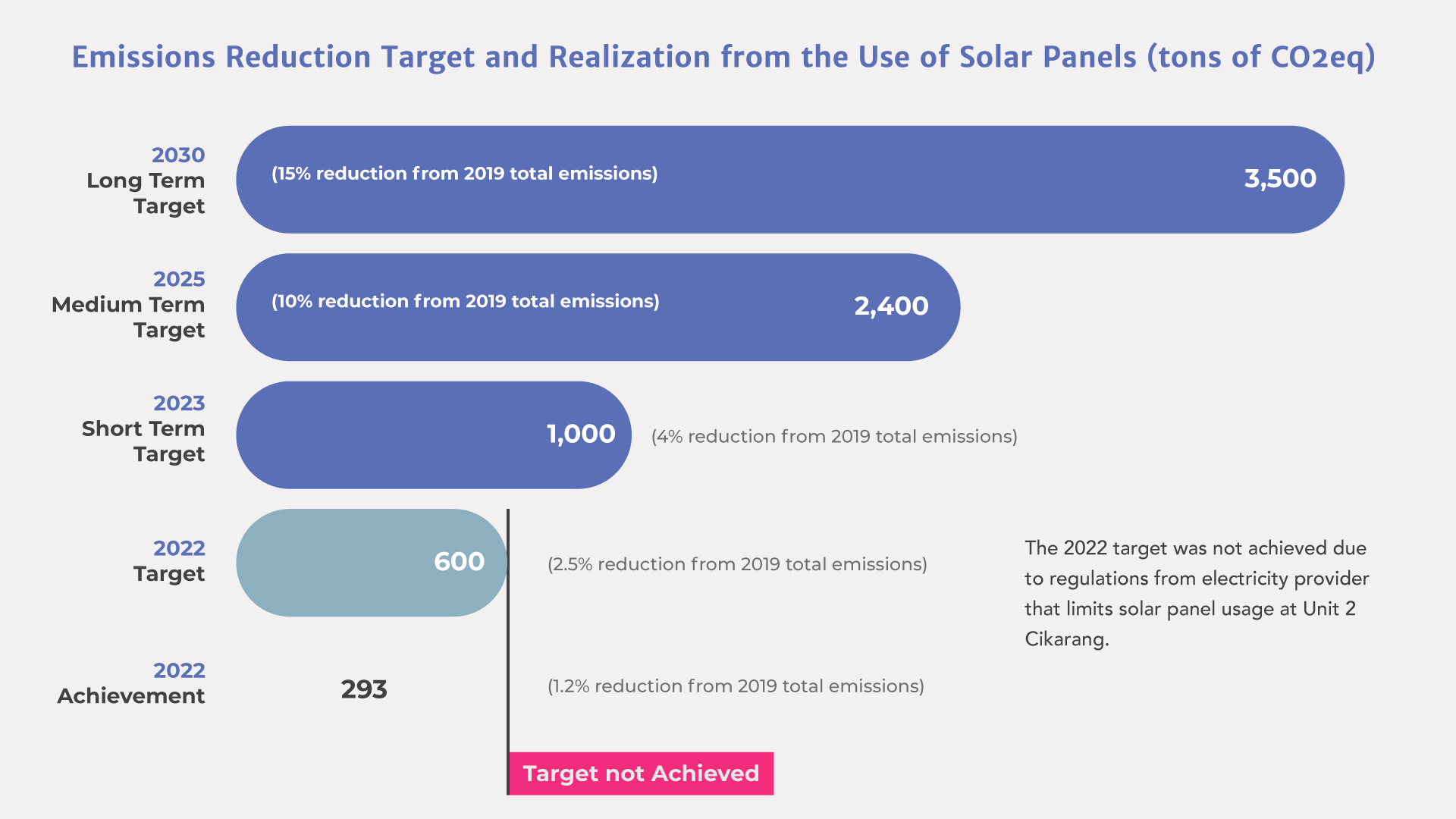 A. Internal Community: Employees

B. External Community: Communities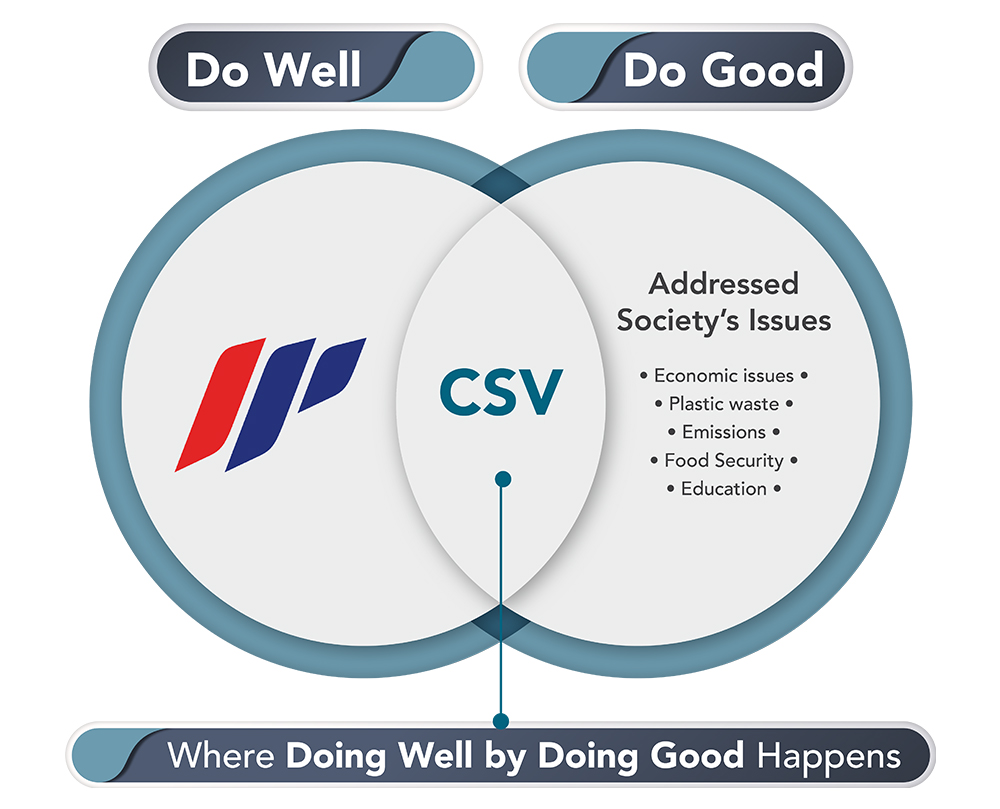 Creating Shared Value (CSV)
This year, we have introduced a new business approach and redefined what sustainability is in our company through Creating Shared Value business model. Both CSV and our company motto "Doing Well by Doing Good" have paved a way on how we achieve sustainable solutions.
For further information on our works based on CSV to the Community see here and to the environment click here.
Fundamental Guidelines for Our Sustainable Activities