A Premium Vinyl Composite Twinwall Corrugated Roofing
Alderon® is now manufactured by Impack Pratama, the manufacturer of premium roofing products such as Twinlite, SolarFlat, SolarTuff, and Alsynite.
At Impack, we believe the power of quality product can transform lives to a better one. This new Alderon® is reformulated and re-innovated. It is a high performance uPVC twinwall corrugated roofing, manufactured using the best quality materials. It is remarkably strong and rigid.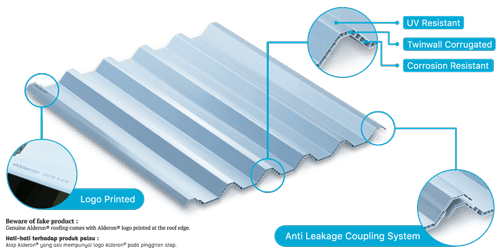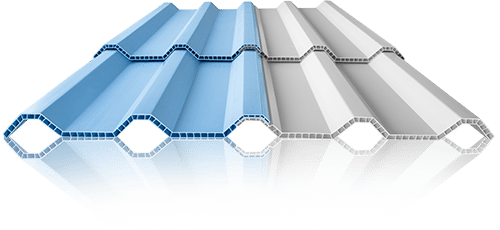 Alderon® is fortified by UV resistant feature to protect the sheet from the sun's ultra violet radiation and severe weather condition, ensuring not only its durability but also the beauty of Alderon® throughout the years.
No more hassle installing the additional heat insulation foil under your roof as the twinwall structure of Alderon® significantly reduces the heat coming from outside.
Alderon® is highly enginered to withstand the challenging environment such as harsh chemical and industrial pollutant.
More variants on Alderon website :
OUR
ADVANTAGES
Excellent Chemical Resistant
Fade Resistant
Superior Impact Resistant
Sound Insulation
Fire Performance; Self extinguishing
Low Maintenance and Environmental Friendly
Alderon®
APPLICATION
Chemical Factory
Patio, Canopies and Awnings
Chemical Warehouse
Car Porch
Animal and Fish Farms
Walkways
Heat or sound insulation panels
Gazebos and Pergolas
Greenhouses
SPECIFICATION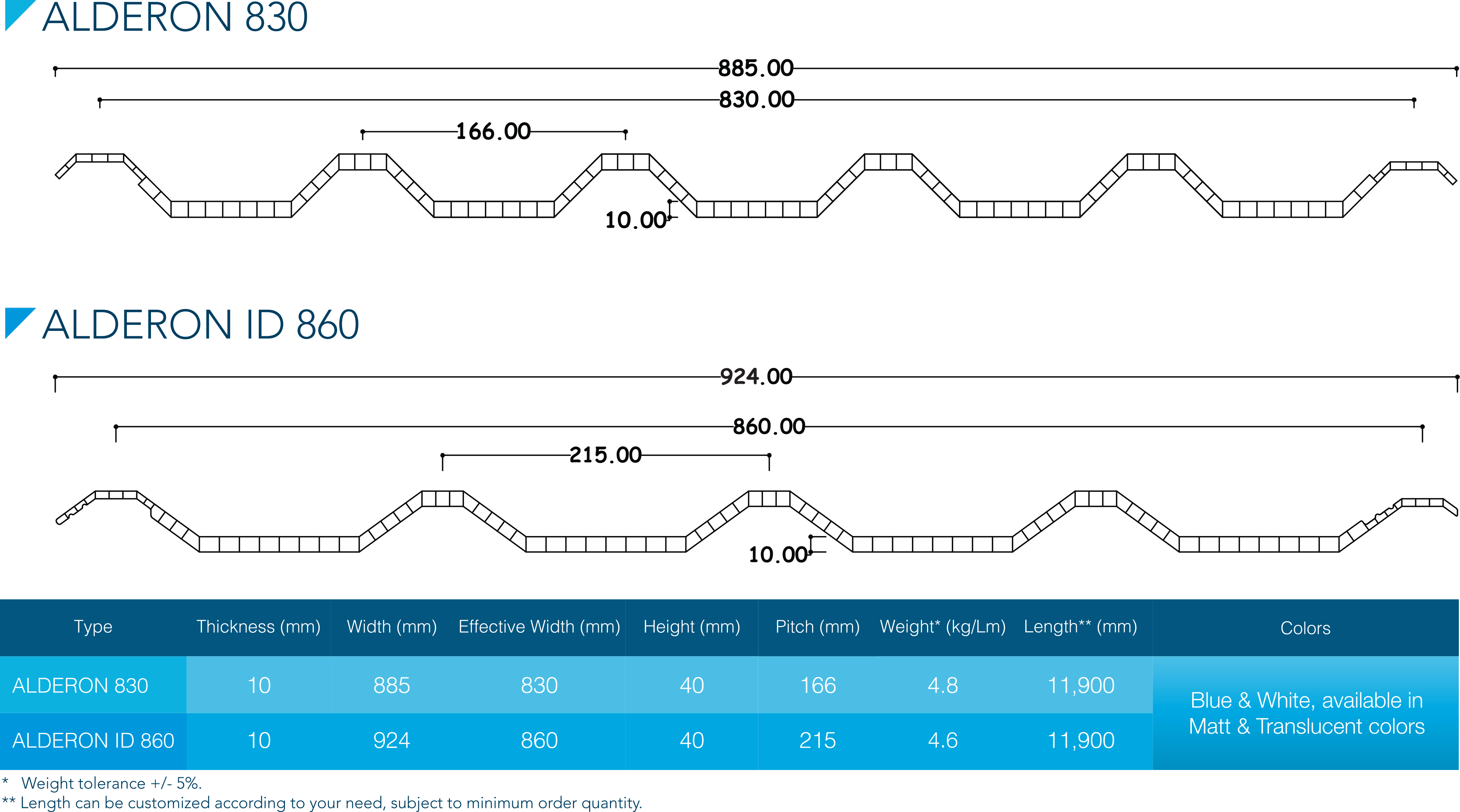 WARRANTY
Alderon® is warrantied for 15 years.