Where Clarity is Second to None and Virtually Unbreakable
SolarTuff Solid® adalah solid flat polycarbonate sheet dengan tingkat kejernihan paling tinggi dan tahan terhadap benturan, diproduksi menggunakan material terbaik dan dengan teknologi terkini dari Eropa dengan dioperasikan dengan pengalaman selama lebih dari 30 tahun di industri tersebut.
Memiliki tingkat tembus pandang seperti kaca, juga sangat kuat, SolarTuff Solid® adalah salah satu solusi lengkap untuk partisi dimana produk ini cocok dikombinasi dengan eksterior dan interior yang ada.
SolarTuff Solid® melindungi anda dan keluarga anda dari sengatan sinar UV, membuat suasana lebih nyaman sekaligus tetap bisa menikmati cahaya matahari yang masuk.
Dimana kualitas dan penampilan adalah gaya hidup anda, SolarTuff Solid® adalah pilihan yang harus anda pilih.
harga atap transparan sunloid, harga atap transparan sunloid polycarbonate, harga atap transparan sunloid polycarbonate 2018, harga atap transparan sunloid polycarbonate 2018 terbaru, atap transparan sunloid yang bagus, atap transparan terbaik, atap polycarbonate sunloid, harga atap sunloid, harga atap gelombang sunloid, atap sunloid transparan, atap sunloid jakarta, ukuran atap sunloid, Daftar Harga Atap Gelombang Transparan Polycarbonate Per Meter Per Lembar Sunloid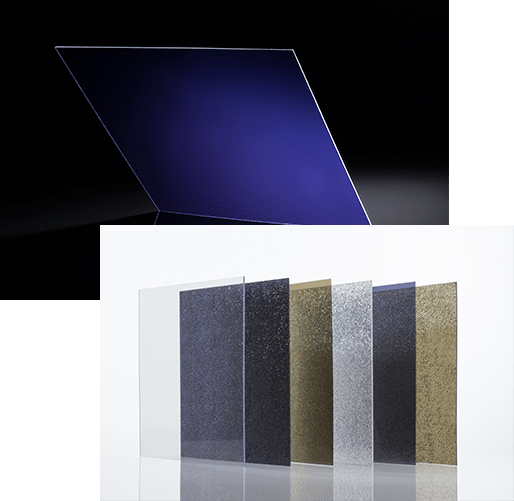 SolarTuff Solid®
KELEBIHAN
Terjernih, seperti kaca
250 kali lebih kuat dari gelas and 20 kali lebih kuat dari acrylic
Permukaan yang rata dan halus
Anti bocor, dengan pemasangan yang benar
Tahan banting dan hampir tidak bisa pecah
Fleksibel dan mudah dipasang
Tidak membutuhkan banyak rangka dikarenakan beban yang ringan
Perlindungan terhadap UV dan tahan terhadap cuaca
Peredam suara
SolarTuff Solid®
APLIKASI
Atap tembus pandang, kanopi, atap jendela and atap bundar
Rumah kaca
Penanda jalan untuk tujuan kedap suara
Partisi di tempat umum
Kelengkapan alat keamanan diri
Perisai anti huru hara
Pelindung mesin
Papan nama, asesoris lampu gantung dan neon signs
Alat Thermoforming dan fabricated
Perlindungan UV
Di samping melindungi mereka yang berada di bawah dari sinar UV yang menyengat, lapisan co-extruded UV pada permukaan SolarFlat memperpanjang ketahanan produk di area terbuka, menghindari produk berubah warna atau menguning atau rapuh dalam jangka waktu yang lama.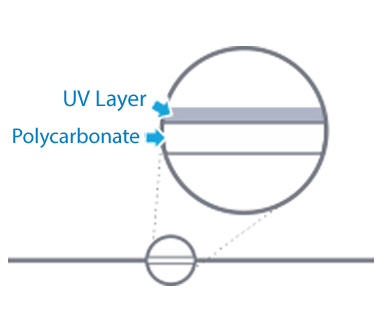 WARNA
YANG TERSEDIA
Untuk memenuhi kebutuhan arsitektur anda, Solartuff Solid® hadir dengan pilihan warna yang indah, seperti: Grey, Bronze dan Clear.
TRANSMISI
CAHAYA & PANAS
Profil
Warna
Transmisi Cahaya
Transmisi Panas
Plain
Grey
5%
40.71%
Bronze
13%
42.38%
Clear
89%
68.07%
Embossed
Grey
7%
9.04%
Bronze
18%
8.09%
Clear
87%
14.42%
*Data diatas berdasarkan SolarFlat 3mm
UKURAN
STANDAR
Ketebalan
(mm)
Lebar
(meter)
Panjang
(meter)
Profil
1.2 mm
1.10
50
Plain
3 mm
1.22
20
Plain & Embossed
*untuk ketebalan 0.6 – 6mm, Mohon untuk menghubungi kami
GARANSI
Solartuff Solid® bergaransi dengan jangka waktu 15 tahun untuk menurunnya penghantaran cahaya dan/atau permukaan yang menguning pada permukaan yang dilapisi pelindung UV.
Garansi mulai berlaku pada saat Solartuff Solid® telah terpasang dan dirawat sesuai dengan rekomendasi dan spesifikasi pabrik. Detail lengkap mengena garansi tersedia di semua distributor resmi Solartuff Solid®. Penting untuk membawa bukti pembelian asli saat mengajukan garansi.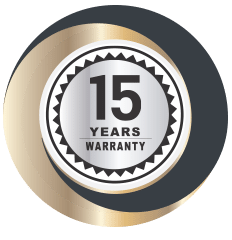 Untuk informasi lebih lengkap mengenai produk kami, mohon hubungi alamat di bawah ini atau isi formulir yang terdapat dibawah ini dan customer service kami akan segera menghubungi anda.