Today, Monday, April 12, 2021, PT Impack Pratama Industri Tbk and Bina Nusantara University signed a Memorandum of Understanding virtually through the Zoom Meeting platform.
PT Impack Pratama Industri Tbk was represented by Mr. Sugiarto Romeli and Mrs. Lindawati while Bina Nusantara University was represented by Mrs. Diah Wihardini, PhD. Virtually, this event was also attended by academics at Bina Nusantara University and other representatives of PT Impack Pratama Industri Tbk.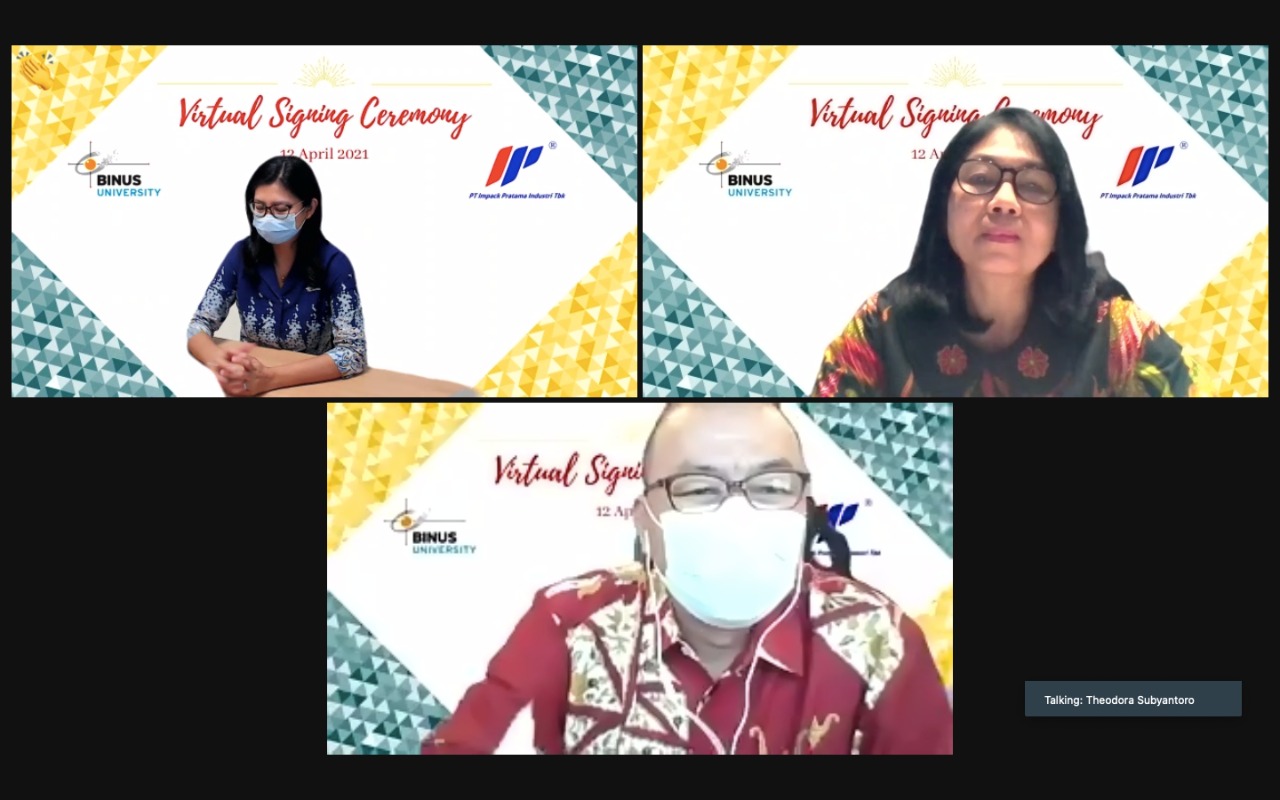 In the Memorandum of Understanding, it was agreed that there would be cooperation in the fields of Research, Product Development, Education, and Community Service.
Through research and technology development, the two parties agreed to improve the quality of building material products and the Solar Dryer Dome, to make it more environmentally friendly and have a sustainable value.
Community service is an inseparable part of this Agreement. Both parties are committed to giving the best to the wider community, especially groups that need extra care and assistance.