PT Greenfield Indonesia – one of the major player in dairy industry in South East Asia has used Impack polycarbonate sheets in their new farm in Blitar, East Java.
About 20,000 M2 of strong and clear transparent SolarTuff Solid is used for the wall of the cow housings in this new facility.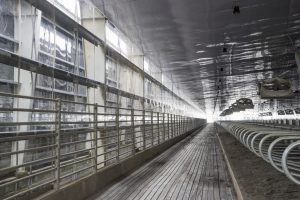 The glass-like transparent SolarTuff Solid functions not only as the vertical panels protecting the livestock inside the herds, but also as the source of natural lighting. To help maximize the effect of this natural lighting, around 72,300M2 opal white color of X-lite twinwall polycarbonate sheet is installed as the ceiling in these herds.