Jakarta, February 2023 – Impack recognizes the importance of preserving biodiversity for sustainable development. In 2022, we partnered with two non-governmental organizations (NGOs), namely Profauna Indonesia ('PROFAUNA') and Yayasan Inisiasi Alam Rehabilitasi Indonesia ('YIARI') in conserving Indonesia's biodiversity by providing various in-kind contributions for their conservation centers.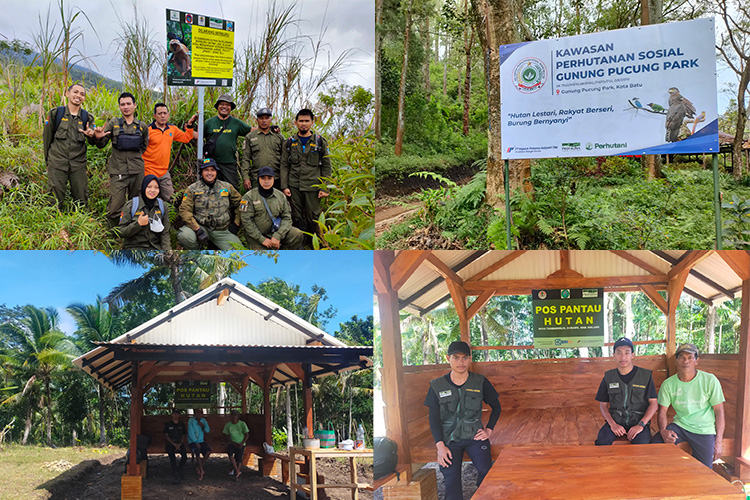 Profauna Indonesia
Impack collaborated with Profauna Indonesia in preserving forests and wildlife in their habitats from poachers and other undesirable acts. Impack provided Alderon RS roofing for the renovation of post building at Kawi Mountains, Malang, East Java.
The post building is fundamentally used not only as a stopover or resting place for forest guards (rangers) after patrolling and monitoring animals in the forest, but also as a gathering or coordinating place for forest farmers with the PROFAUNA Team. To protect the restricted conservation area from unwanted visitors, Impack also supplied more than 30 signage boards made from polycarbonate sheet material.
The information boards were installed in social forestry areas of Mount Pucung Park, Jengkoang Hill, Mount Kawi, Mount Arjuna, Mount Kelud, South Malang, and Tahura. All of which are located in Malang, East Java.
Through this project, Impack has assisted in the protection and preservation of more than 80 bird species, 4 eagle species, and 8 mammal species in the conservation areas. Around 1,100 forest farmers (local people who live around the forest and use the area to grow various plants) also benefitted from the project and they can now have a more pleasant location for gathering.
The purpose of the forest farmers is to restore damaged forests by planting fruit trees. By planting these trees, the trees will serve its function in binding the soil.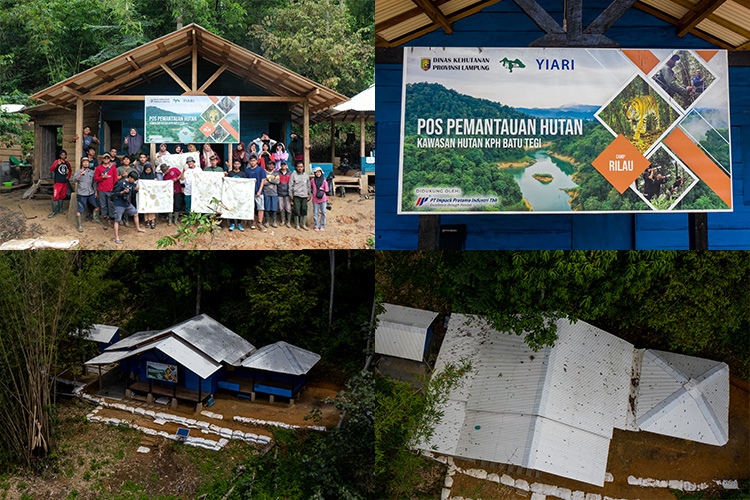 Yayasan Inisiasi Alam Rehabilitasi Indonesia (YIARI)
In 2022, Impack also participated in protecting and conserving primates in Indonesia by partnering with Yayasan Inisiasi Alam Rehabilitasi Indonesia (YIARI). YIARI has a program to protect primates in the Batutegi Protected Forest in collaboration with the Forest Management Unit Batutegi.
Similar to our project with Profauna, we provided Alderon RS roofing for the renovation of the post building in the protected forest area of Batutegi, Tanggamus, Lampung. The post building serves several purposes, i.e. forest guards' post, data collection center by the YIARI Team, and a mini research site for college students and other researchers.
The forest guards usually reside in the respective building when they run the patrol of the protected forest areas. By being part of this project, Impack has contributed in saving and protecting approximately 4 Sumatran tigers (Panthera tigris sumatrae) and more than 150 individual Sumatran slow lorises (Nycticebus coucang), as well as other wildlife in their natural habitat.