Sanitation Project
To ensure access to safe water and sanitation for earthquake victims who were affected by the Cianjur earthquake in late November 2022, Impack Pratama collaborates with Gerakan Pasti in building sanitation facility which consists of 2 bathrooms and 2 toilets in Sindang Palay village, Cugenang, Cianjur. Around 30 families whose houses were destroyed by the earthquake, benefitted from this project and they can now have access to proper sanitation in the evacuation area.
The sanitation facility was designed by Impack and constructed using various Impack products such as uPVC Alderon RS for cladding and ceiling, PET roofing "Ecolite" for skylight roofing, and uPVC Alderon pipe & fittings for clean water supply and water drainage. Alderon RS is very suitable for the area impacted by the earthquake because it is very easy and fast to install, lightweight and it can reduce the impact of the aftershocks.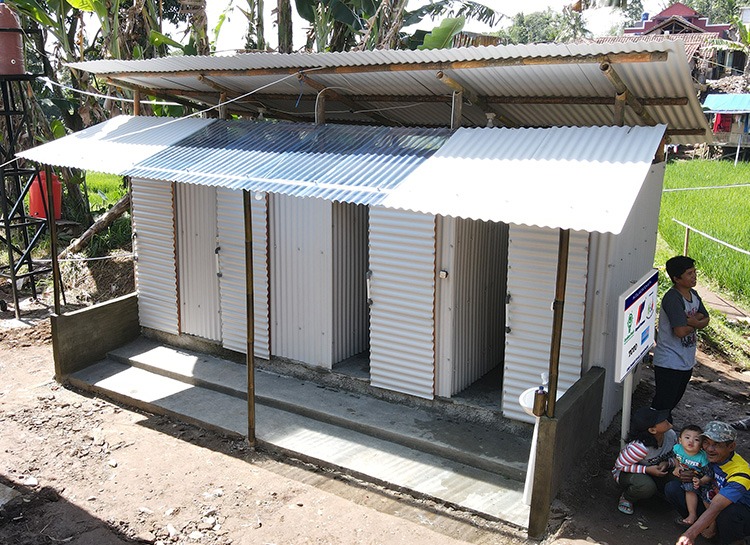 Sanitation facility is very crucial because the earthquake survivors have lived in the evacuation area for around 50 days without proper sanitation and access to clean water. Before this project, the survivors living in Sindang Pilay village evacuation area only have 1 toilet, and therefore most of them must wash and clean themselves at the nearest water sewer which has been contaminated by the human waste of other earthquake survivors who live nearby the area. Many survivors experienced skin rash and diarrhea because of the unhygienic water condition, and the children are suffering the most since they tend to scratch their rashes, causing bleeding wounds.
"Thanks to the sanitation facility which is built promptly, we can take a proper shower and wash our clothes with clean water. Now, we can use hygienic toilets, and it is very important for our children, without any worry of using the dirty water," says Mr. Joko, earthquake survivor.
School Project
Besides the sanitation project, Impack also participates in the reconstruction of SDN (primary school) Cipetir, Cianjur, which was destroyed by the earthquake. The students were studying inside a tent which got very hot during daytime and therefore it was very hard for them to concentrate.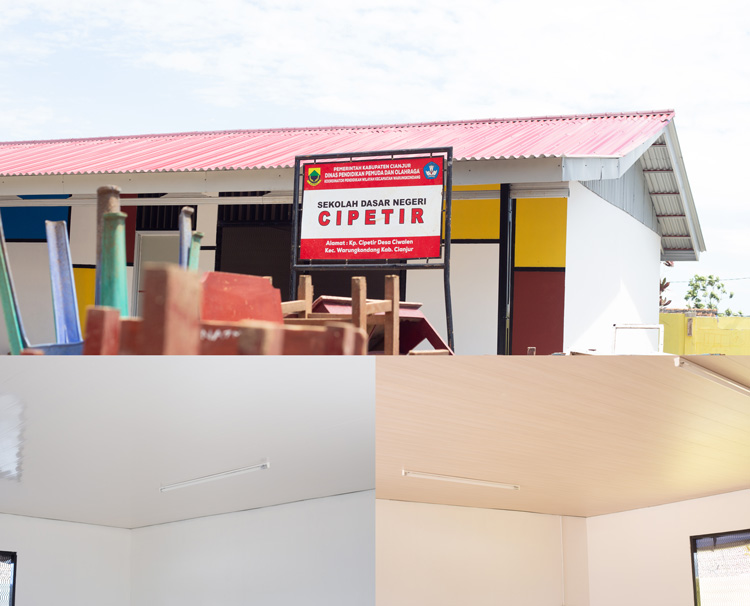 Together with Gerakan Pasti and other partners, Impack provides Alderon and Adaron uPVC ceiling for the primary school. With the use of uPVC ceiling, the temperature in the classroom can be reduced because of its insulation property and finally it will support the learning of the students in a more conducive way.