PT Alderon Pratama Indonesia ("Alderon Pratama"), a subsidiary of PT Impack Pratama Industri Tbk, was a guest speaker at the Webinar event organized by the Directorate General of Horticulture, Wednesday, April 28, 2021. The webinar with the theme "Horticultural Product Processing Technology Using a Solar Drying System (Solar Dryer Dome) "was attended by regional horticulture services throughout Indonesia, UMKM, and several other businesses.
It was revealed that the drying process of processed horticultural products is very susceptible to weather conditions, insects, dust, and fungi. Therefore, the Coordinator of Horticultural Product Processing, Mrs. Diah Ismayaningrum, emphasized the Webinar participants to always maintain product hygiene while drying.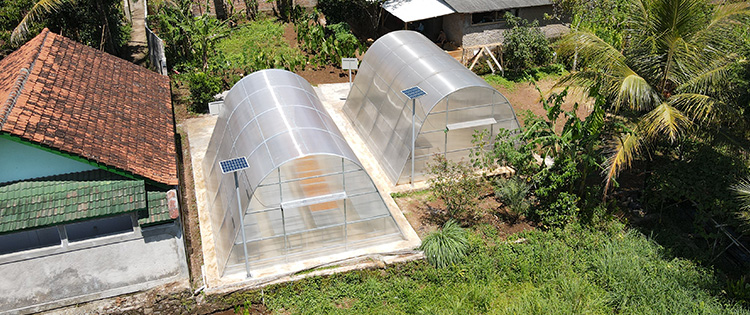 Alderon Pratama as a pioneer company that makes and introduces Solar Dryer Dome in Indonesia, explains that the Solar Dryer Dome makes processed horticultural products much better in terms of quality, cleanliness, and product appearance, besides that the drying process is twice as fast. This helps farmers produce quality products in an easy and fast way.
So far, the Solar Dryer Dome has been distributed to several regions in Indonesia by Alderon Pratama. It is hoped that in the future, Alderon Pratama's Solar Dryer Dome products can participate in government programs to promote farmers in Indonesia.