VIDEO SOLAR DRYER DOME GUIDE INSTALLATION
COLD BENDING RECOMMENDATION

| Thickness (mm) | Radius (mm) |
| --- | --- |
| 5.0 | 750 |
| 6.0 | 900 |
| 8.0 | 1200 |
| 10.0 | 1500 |
| 16.0 | 2400 |
This is the basic information on the installation of Solar Dryer Dome – multiwall polycarbonate roofing sheet. Please read and follow the installation's instruction carefully before starting. For more detail information, please refer to Solar Dryer Dome manual installation book.
Polycarbonate sheet is easy to cut. You may use metal shears, a fine tooth saw, a circular saw with a fine blade or a mansory disc.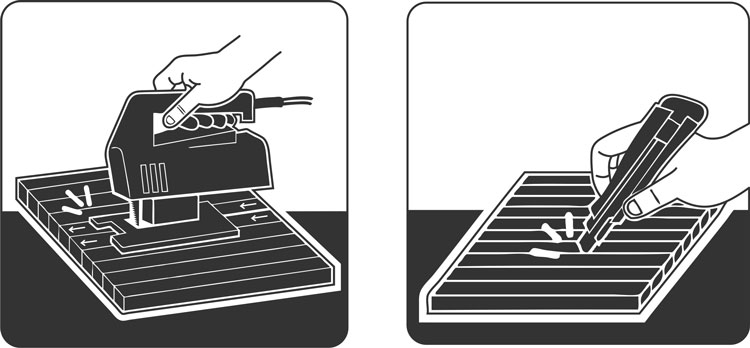 Polycarbonate sheet is eqipped with UV Layer. UV side is marked by the UV SIDE logo printed on the masking film.
Before installation, do not remove the masking as its not possible to determine the UV protected side once the film is removed. After installation, masking should be removed, maximum in 2 days time.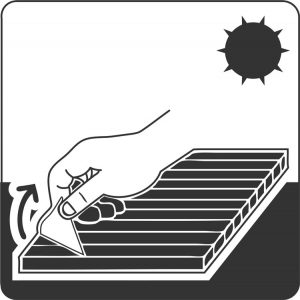 Fixing holes should be at the range of 3 mm – 6 mm from the diameter of fasteners. This will allow thermal expansion during hot sunny days.
Please do not over tighten since it will damage the sheet.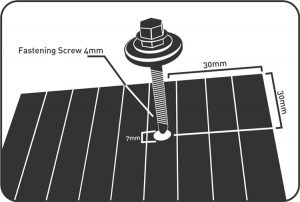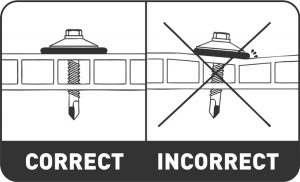 04 MAINTENANCE INSTRUCTION
Should cleaning be required simply wet the sheet with water and use a mild household detergent, a soft clean cloth then hose off.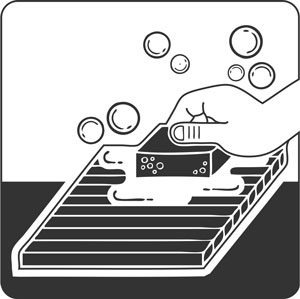 05 HANDLING POLYCARBONATE SHEET
Store polycarbonate sheet on the surface and away from direct sunlight. Avoid contact with chemicals, paints, and solvent due to their incompability with polycarbonate sheet.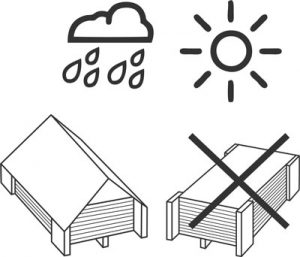 ANY FURTHER QUESTIONS?
For further information on our products, please simply fill in the form below and our representative will respond to you as soon as possible.