SOLARTUFF GRECA INSTALLATION GUIDE
This page provides the basic information on the installation of SolarTuff®. Please read and follow the installation's instruction carefully before starting.
Always install SolarTuff® sheets with Ultra Violet (UV) protected surface facing the sun.
Ensure that the UV side is identified before installation. A sticker indicating this is provided on each sheet of SolarTuff®.
Remove the sticker only after installation. It is not possible to determine the UV protected side once the sticker is removed.
Use only rust proof fasteners with domed weather proof seals
CAUTION: misplacing the UV side will void the warranty of the sheet.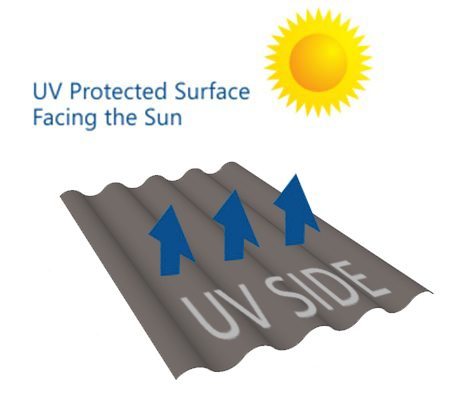 Minimum 5º roof pitch or 88mm rise per lineal metre is required to ensure sufficient rain water run off.

Allow 200mm overlap for low pitch roof, and 150mm for steeper one.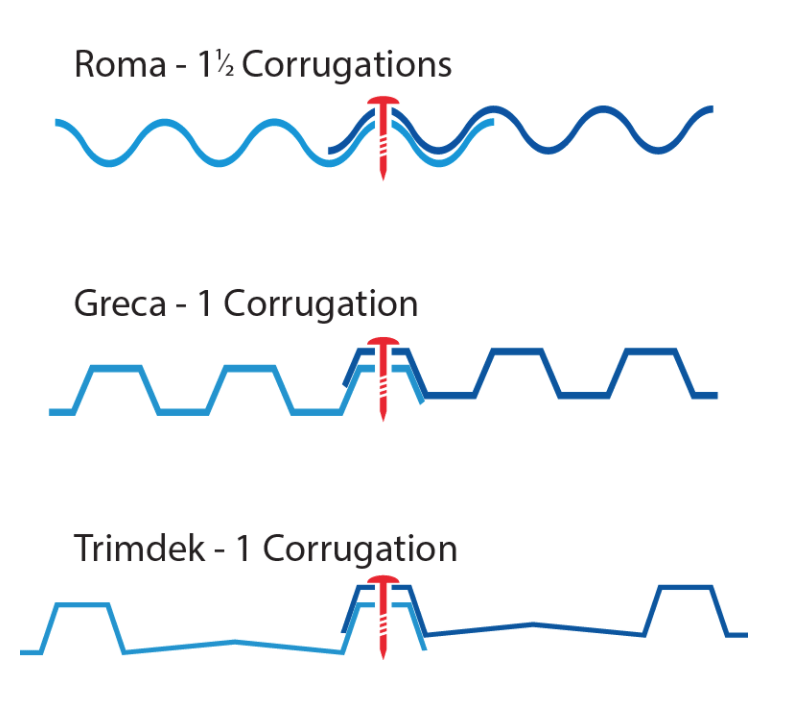 Overhang must not exceed 100mm, and should be maximum at 50mm in high wind areas.
Fastening is best through the crest of the wave. Fix SolarTuff Roma and Greca on every second corrugation of each end purlins, and on each third corrugation of mid purlins.
The following is the recommended the sheet's radius of arched storage and installation.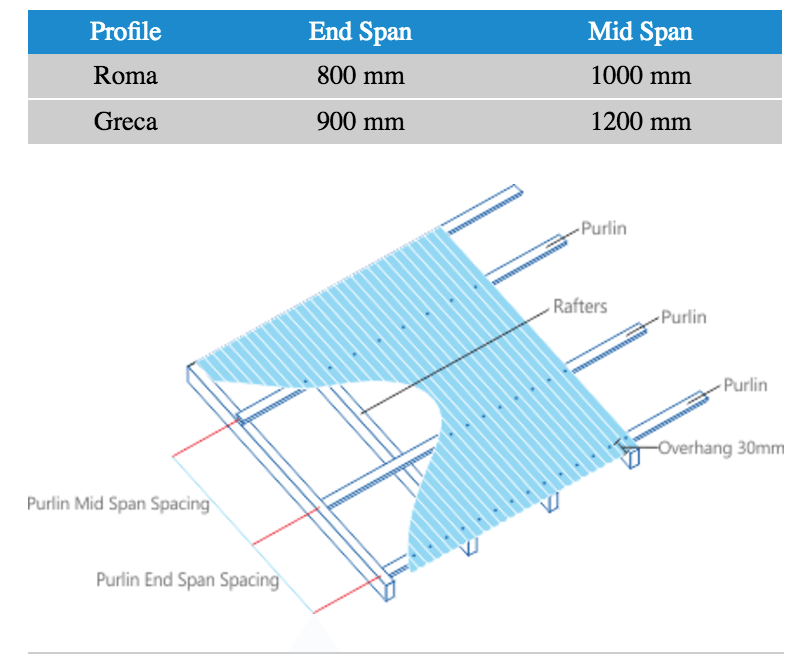 Infill strip is recommended to be used on the end purlin to prevent water, wind, dust, insects entering from the eave.
ANY FURTHER QUESTIONS?
For further information on our products, please simply fill in the form below and our representative will respond to you as soon as possible.