Where Clarity is Second to None and Virtually Unbreakable
SolarTuff Solid® is solid flat polycarbonate sheet with the highest clarity and impact strength, produced using the finest resin grades and the most advanced European technology executed with over 30 years of industry experience.
Having perfect transparency just like glass, yet being virtually unbreakable, SolarTuff Solid® is the one stop glazing solution which will easily blend in harmony with your existing exteriors and interiors.
SolarTuff Solid® protects you and your loved ones from the harmful UV rays, giving such comfort while enjoying the natural sunlight.
When quality and style are your way of living, SolarTuff Solid® is your absolute choice.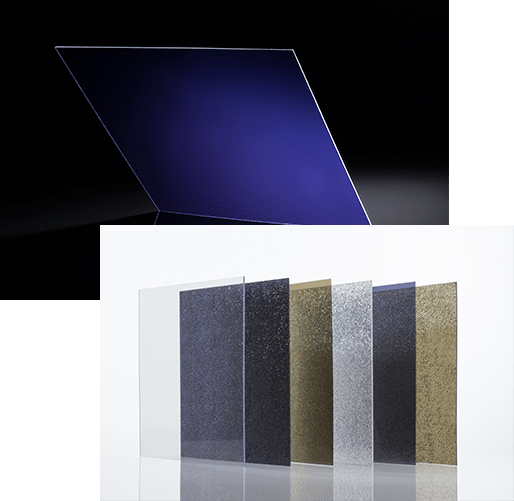 OUR
ADVANTAGES
Highest clarity, just like glass
250 times stronger than glass and 20 times stronger than acrylic
Flat and smooth surface
Leak-proof, under correct installation
High impact resistance and virtually unbreakable
Flexible and easy to handle and install
Less structural support needed due to the lightweight feature
UV protected and weather resistant
Acoustical insulation
SolarTuff Solid®
APPLICATION
Transparent roofing, canopies, skylights and domes
Green house glazing
Highway enclosures for soundproofing purpose
Public utilities glazing and partition
Safety and security glazing
Riot shield
Machine guards
Signage, light fixtures and neon signs
Thermoforming and fabricated items
UV Safe
Besides protecting the people underneath from the harmful UV rays, the co-extruded UV layer on SolarTuff Solid's surface enhances its durability outdoor, preventing it from getting yellowing or discolored and brittle for a long period of time.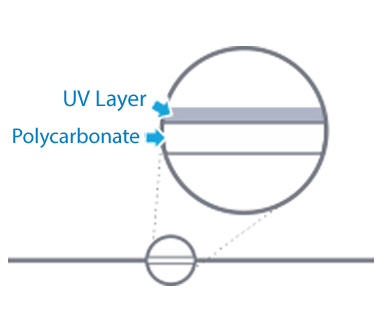 AVAILABLE
COLOURS
To meet your architectural need, SolarTuff Solid® comes with selected beautiful colors: Grey, Bronze, and Clear
LIGHT & HEAT
TRANSMISSION
Profile
Color
Light Transmission
Heat Transmission
Plain
Grey
3%
63%
Bronze
11%
81%
Clear
90%
86%
Embossed
Grey
4%
54%
Bronze
14%
70%
Clear
80%
78%
*Above data applies for SolarTuff Solid 3mm only
STANDARD
SIZES
Thickness
(mm)
Width
(meter)
Length
(meter)
Profile
1.2 mm
1.10
50
Plain
3 mm
1.22
20
Plain & Embossed
*for 0.6 – 6mm thickness, please contact us
WARRANTY
SolarTuff Solid® is warranted for a period of fifteen years against excessive loss of light transmission and/or surface yellowing on the UV protected surface.
The warranty applies to SolarTuff Solid® installed and maintained according to the manufacturer's recommendations and specifications. Full warranty details are available from any authorized SolarTuff Solid®distributor. It is important to retain the original receipt as proof of purchase for any warranty claim.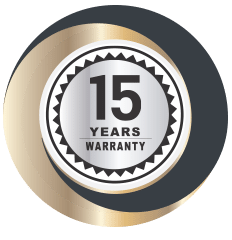 SOLARTUFF SOLID
WHERE CLARITY IS SECOND TO NONE AND VIRTUALLY UNBREAKABLE
Get complete information about the specifications and features of SolarTuff Solid.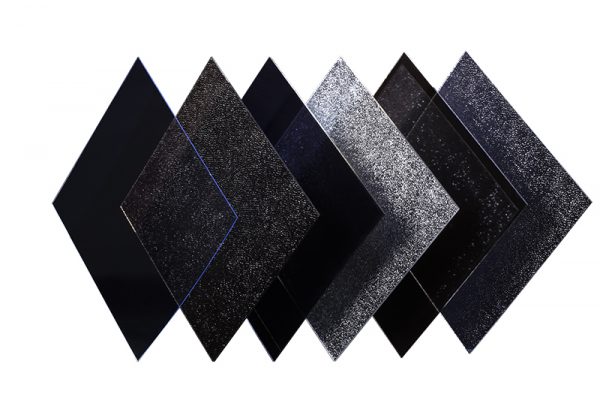 SEND INQUIRY
For further information on our products, please simply fill in the form below and our representative will respond to you as soon as possible.