EXPLORE OUR PRODUCTS UPVC CEILING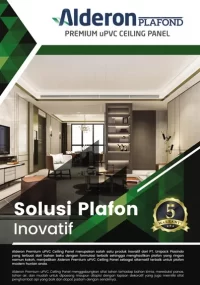 Solusi Plafon Inovatif
Alderon Premium uPVC Ceiling Panel merupakan salah satu produk inovatif dari PT. Unipack Plasindo yang terbuat dari bahan baku dengan formulasi terbaik sehingga menghasilkan plafon yang ringan namun kokoh, menjadikan Alderon Premium uPVC Ceiling Panel sebagai alternatif terbaik untuk plafon modern hunian Anda.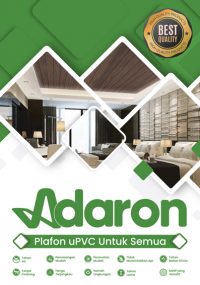 Plafon uPVC untuk Semua
Plafon uPVC Adaron merupakan produk terbaru dari Impack Pratama Group yang terbuat dari bahan uPVC yang memiliki banyak keunggulan dibandingkan bahan plafon lainnya, diantaranya: tahan terhadap bahan kimia, tahan air, tidak merambatkan api dan tahan lama.
Have questions about our products? Please Contact Us.
REQUEST QUOTE
For further information on our products, please fill in the form below and our representative will respond to you as soon as possible.