A Quality Aluminum Composite Panel for Architectural and Design Solutions
Alcolite is a high quality aluminum composite panel composed of a fire-retarding mineral core sandwiched between a PVDF-coated aluminum skin on one side and polyester service coating on the other side.
With an apparent core sheet gravity of around 1.5, Alcolite reduces weight substantially compared with solid aluminum and most metals.
Alcolite provides easy workability and can be installed quickly without the need of spray paint drying and smell dissipation period.
Alcolite is available in a wide range of colors, enabling you to create distinctive and decorative solutions for your building exteriors and interiors. Only your imagination is the limit!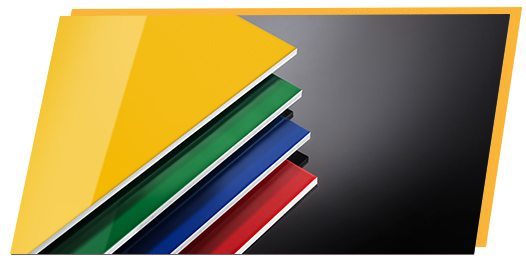 OUR
ADVANTAGES
Perfect flatness
Light-weight yet rigid/sturdy
Architectural flexibility
vailable in many colors
Impact-resistant
Vibration-damping
Weatherproof
Easy to fabricate / workability
Fire resistant
Fade resistant
Delamination resistant
AlcoLite®
APPLICATION
External cladding
Fascia
Interiors, partitions
Ceiling
Signage, corporate identity
Roofing
Fencing (perforated)
STANDARD DIMENSION

ANATOMY OF ALCOLITE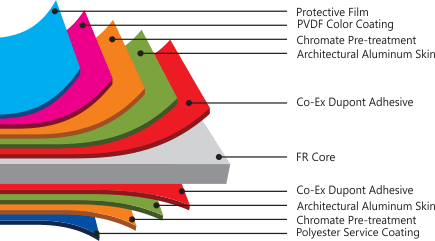 WARRANTY
Alcolite comes with 10 years warranty against discoloration and 10 years warranty against physical defects.
Written warranty certificates will be issued for every necessary projects based on the specifications of panels and color coatings used plus the environmental conditions.
Certain colors due to raw material composition would have longer or shorter warrant life span.