A Premium uPVC Twinwall Roofing
AlderonLite® is latest innovation of Alderon® which is pioneer of hollow curve uPVC roof with best quality. Designed as a solution to meet your roofing needs.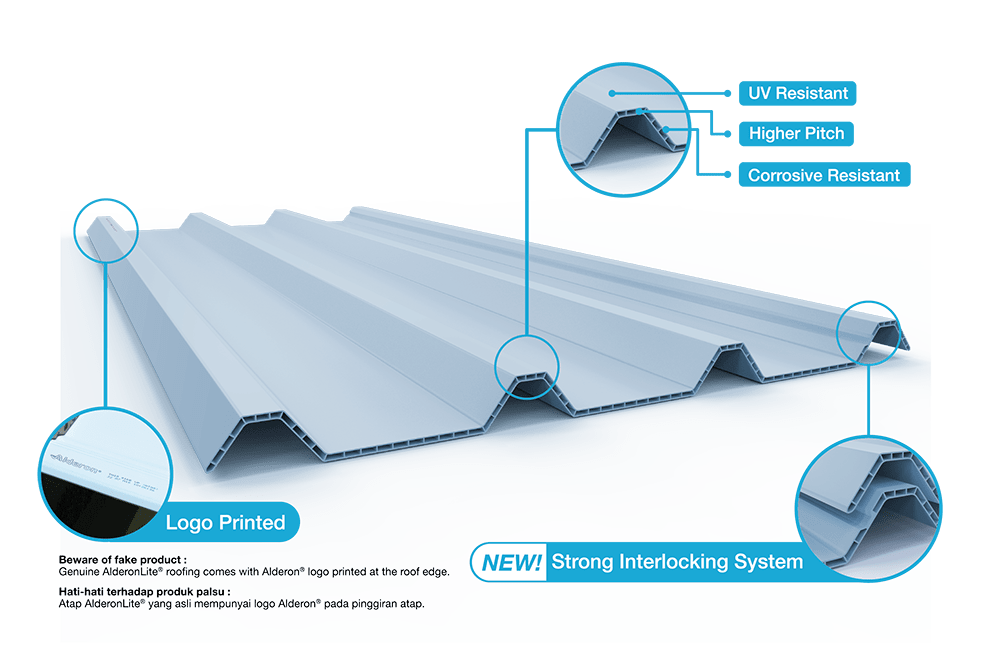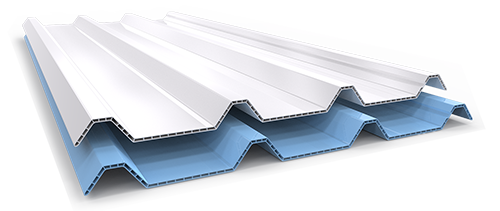 AlderonLite® is the first uPVC twinwall corrugated roofing with a thickness of 6mm that made and formulated with the best quality materials, so it is lighter in weight but still maintain its solidness and sturdiness.
AlderonLite® is reinforced by a UV resistant formula that makes the AlderonLite® protected from ultraviolet rays and weather changes. So that makes you feel safe and comfortable when using the AlderonLite® roof.
AlderonLite® is warrantied for 10 years.
More variants on Alderon website :
AlderonLite®
ADVANTAGES
Fire Performance; Self extinguishing
Excellent Chemical Resistant
Higher Pitch
Superior Impact Resistant
Strong Interlocking System
Wider Waterway
Environmental Friendly
Fade Resistant
Low Maintenance Cost
Sound Insulation
AlderonLite®
APPLICATION
Chemical Factory
Patio, Canopies and Awnings
Chemical Warehouse
Car Porch
Animal and Fish Farms
Walkway
Car Service Center
Gazebos and Pergolas