Alderon® is always provide innovative offers best product to provide your roofing needs.
AlderonLite® is latest innovation of Alderon® which is pioneer of hollow curve uPVC roof with best quality. Designed as a solution to meet your roofing needs.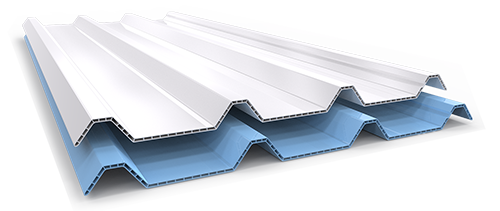 AlderonLite® is the first uPVC twinwall corrugated roofing with a thickness of 6mm that made and formulated with the best quality materials, so it is lighter in weight but still maintain its solidness and sturdiness.
AlderonLite® is reinforced by a UV resistant formula that makes the AlderonLite® protected from ultraviolet rays and weather changes. So that makes you feel safe and comfortable when using the AlderonLite® roof.
AlderonLite® is warrantied for 10 years.
Find New AlderonLite® at building materials store in your city.
Visit AlderonLite® page to find out product specifications. Please fill out the form or contact us at 021 2188 2099 / 2001 or email to export-marketing@impack-pratama.com.