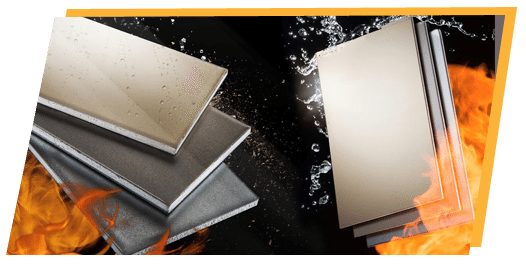 A Premium Aluminum Composite Panel for Premium Buildings
Harga panel aluminium acp jakarta
Alcotuff is a heavy duty Aluminum Composite Panel with excellent properties, combining fire safety with great aesthetics.
This remarkable product offering a wide range of architectural solutions for you to create a new image for your corporate office, public buildings, gas stations, hotels, car showrooms, banks, and many others.
Alcotuff is composed of a Fire Resistant core sandwiched between two architectural aluminum sheets, front side which is coated with X-TRA Durable PVDF (Polyvinylidenefluoride) and/or FEVE (Fluoroethylene Vinyl Ether), back side with Polyester.
Using DUPONT adhesives with a co-extrusion process, one of the very few in the world due to high tech / capital machinery costs, Alcotuff has superior panel adhesion over the more common adhesive film lamination process.
With its simple and quick installation including wide selection of colors and sizes, it can also quickly turn old tired buildings into a brand new exciting look!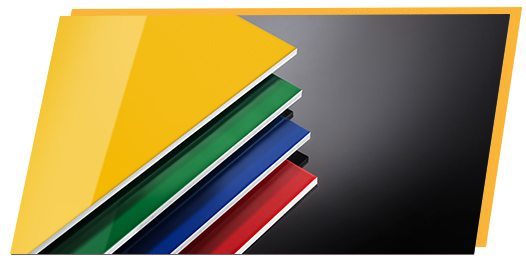 Colorful Aluminum Composite Panel
Harga panel aluminium acp jakarta
Decobond is an aluminum composite panel composed of a polyethylene core sandwiched between two aluminum skins.
Having excellent formability and light-weight features, it also come in a wide range of thicknesses, surface finishes and colors such as the wood and stone/marble series. Decobond is the absolute solution for your creative and decorative needs.
ADVANTAGES
Alcotuff

Fire Resistant
Fade Resistant
Easy Cleaning
Stain Resistant

Decobond

Excellent flatness
Light-weight and economical
Available in many colors and surface finishes
Good sound and thermal insulation
Architectural flexibility
Easy workability
APPLICATIONS
External cladding
Facade
Corporate identity
Roof covering, underpass
Curtain wall and perforated panels
Container construction
Interior decorative panels
Staircase/escalator panels
Partitions
Ceiling
Signage
Fencing (perforated)
ALCOTUFF ANATOMY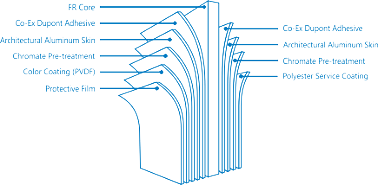 DECOBOND ANATOMY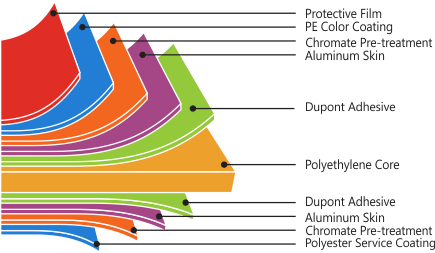 DIMENSION
Best ACP Brands
Panel T
(mm)
Alu Skin T
(mm)
Width
(mm)
Length
(mm)
Color
Alcotuff
4
0.5
1220
4880
Various Colors
Decobond
4
0.21
1,220
4,880
Various Colors
Decobond
3
0.1
1,220
2,440
Various Colors
Decobond
3
0.12
1,220
2,440
Wood
Decobond
2
0.1
1,220
2,440
Various Colors
*Customized thicknesses and lengths are available upon request, and subject to minimum order quantity.
WARRANTY
Alcotuff comes with up to 20 years warranty against discoloration and 10 years warranty against physical defects.
Written warranty certificates will be issued for every necessary projects based on the specifications of panels and color coatings used plus the environmental conditions.
Certain colors due to raw material composition would have longer or shorter warrant life span.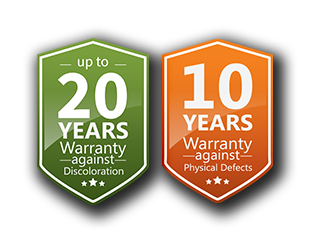 ACP ALCOTUFF & DECOBOND
A PREMIUM ALUMINIUM COMPOSITE PANEL FOR PREMIUM BUILDINGS
Get complete information about the specifications and features of ACP Alcotuff & Decobond.
WE ARE WILLING TO HELP YOU
For further information on our products, please simply fill in the form below and our representative will respond to you as soon as possible.