For Your Natural Lighting Needs
ALSYNITE ULTRA-COOL is a premium quality Fibre Reinforced Polyester (FRP) sheet with all the qualities of ALSYNITE ULTRA but with the added advantages of controlled solar heat transmission. It is identified by its ultra white finish.
ALSYNITE ULTRA-COOL provides an economical means of transmitting diffused natural light to the building interior, whilst at the same time reflecting unnecessary solar heat, resulting in substantial cost savings in lighting and cooling expenses.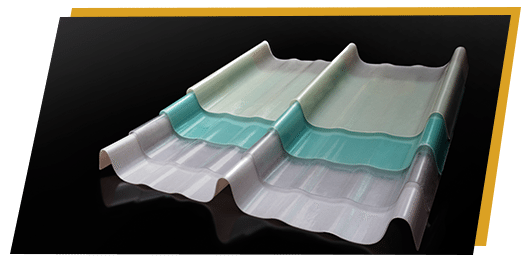 Alsynite® Ultra Cool
ADVANTAGES
Excellent long term weathering characteristics
Superior 25 Year warranty *conditions apply
Non delaminating surface technology
Resistant to degradation and embrittlement
Outstanding surface erosion resistance
Resistant to commonplace chemicals
Superior long term diffused light properties
Superior long term reduction of solar heat
Provides substantial savings in energy costs
Alsynite® Ultra Cool
APPLICATION
Industrial and commercial skylights
Building skylight sidings
Nursery & retail areas
Sports venues and shopping centre skylights
Light diffusers
Any building or structure requiring diffused light with minimum heat transmission
AVAILABLE
COLOURS
Only available in Ultra White Finish.

WARRANTY
Alsynite® is warrantied for 25 years.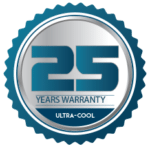 SOLAR OPTICAL PROPERTIES
| | |
| --- | --- |
| Light Transmission (%) | 36 |
| UV Resistance (%) | 100 |
| Diffused Light Transmission (%) | 36 |
| Luminous Transmittance | 0.18 |
| Solar Transmission | 0.22 |
| Solar Heat Gain (W/m2) | 227 |
| Solar Heat Gain Coefficient | 0.29 |
| Shading Coeficient | 0.33 |
| U Value (W/m2K) | 5.7 |
| Transmittance 380-320nm (UV-A) | – |
| Transmittance 320 – 280nm (UV-B) | – |
*Results of tests are based on a 2400 gsm sheet.
ALSYNITE
PREMIUM QUALITY FIBER REINFORCED POLYESTER FOR YOUR NATURAL LIGHTING NEEDS
Get complete information about the specifications and features of Alsynite.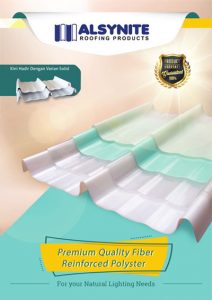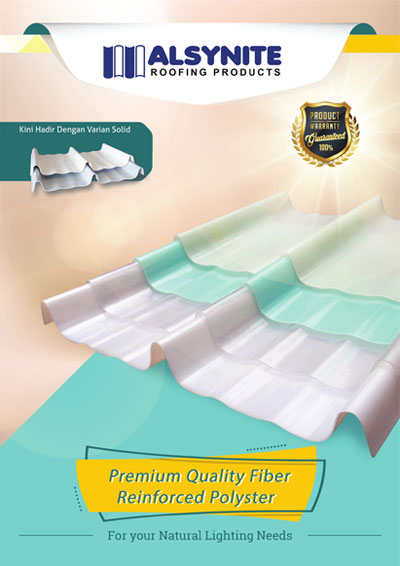 SEND INQUIRY
For further information on our products, please simply fill in the form below and our representative will respond to you as soon as possible.