Alsynite® Ultra
ALSYNITE ULTRA is a premium quality Fibre Reinforced Polyester (FRP) sheet with excellent long term weathering properties.
The exposed surface features a new improved ultra violet surface protection film. Together with a unique polyester resin formulation, our advanced system is proudly backed by a 25 years performance warranty.
Available in a wide range of profiles, weights and colours, ALSYNITE ULTRA is the premium choice for roofing and wall applications.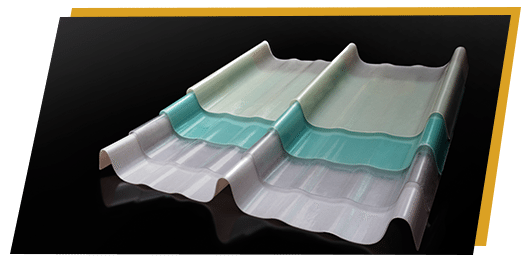 Alsynite® Ultra
ADVANTAGES
Excellent long term weathering characteristics
Superior 25 Years warranty *conditions apply
Non delaminating surface technology
Non-aged and cracked surface technology
Outstanding surface erosion resistance
Resistant to commonplace chemicals
Superior long term clarity properties
Alsynite® Ultra
APPLICATION
Industrial and commercial skylights
Building skylight sidings
Nursery & retail areas
Car porch & pergola covers
Light diffusers
Color and Solar Optical Properties
| Properties | Clear | Opal |
| --- | --- | --- |
| Thermal conductivity (%) | 72 | 62 |
| UV Resistance (%) | 99.9 | 100 |
| Diffused Light Transmission (%) | 74 | 55 |
| Solar Heat gain (W/m2) | 560 | 486 |
| Transmittance 380 – 320nm (UV-A) | 0.04 | – |
| Transmittance 320 – 280nm (UV-B) | 0.006 | – |
*The above data is based on a 2400GSM. Customized colors are available, subject to minimum order quantities and pigment availability. The combination of color and weight will affect the amount of light transmitted through the sheet.
WARRANTY
Alsynite® Ultra is warrantied for 25 years.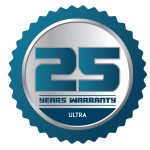 ALSYNITE
PREMIUM QUALITY FIBER REINFORCED POLYESTER FOR YOUR NATURAL LIGHTING NEEDS
Get complete information about the specifications and features of Alsynite.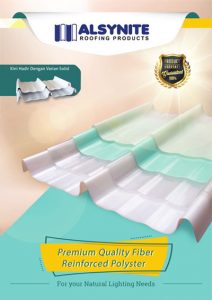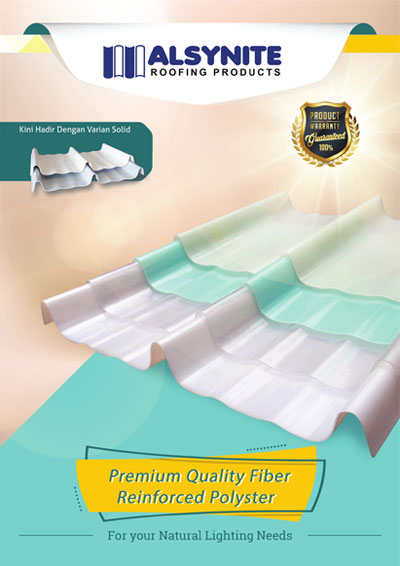 OTHER ALSYNITE PROFILES
SEND INQUIRY
For further information on our products, please simply fill in the form below and our representative will respond to you as soon as possible.